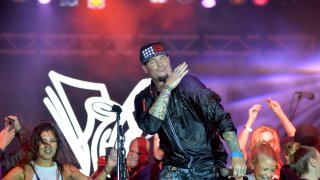 Get out your baggy pants, neon colors, and overalls if you are a fan of the 90s.
The "I Love the 90s Tour" is coming to Mohegan Sun on May 13.
The tour includes some of the biggest acts from the 1990s, including Vanilla Ice, Ton Loc, Young MC, Rob Base, and C+C Music Factory featuring Freedom Williams to name a few.
It will be a chance for fans to hear the songs they grew up on, from "Ice, Ice Baby," to "It Takes Two," and "Funky Cold Medina."
While Mohegan Sun lists some artists on its website, the site for the tour also lists Color Me Badd, Treach from Naughty by Nature, and Tag Team as acts that may be participating as well.
Tickets for the Mohegan Sun show go on sale this Friday, February 17, at 10 a.m.