A North Granby man has been arrested and charged with making unlicensed home improvements after a state Department of Consumer Protection investigation.
Dante Boffi, 43, of North Granby, turned himself in to Glastonbury police just before 3 p.m. on Thursday.
Officials from the attorney general's office said the complaint was filed in September and they received a referral from the state Department of Consumer Protection after they investigated Dante Boffi.
"(A)fter review, we authorized an arrest warrant for Mr. Boffi on one count of failure to register as a home improvement contractor. The arrest warrant stemmed from alleged conduct involving a homeowner in Glastonbury," Jaclyn Falkowski, director of communications for the office of the attorney general, said in an e-mail.
No additional information was immediately available about this arrest, but the NBC Connecticut Troubleshooters spoke with Boffi in August after some homeowners in the state complained about work Boffi was the general contractor for.
The Troubleshooters previous investigation revealed that Boffi collected tens of thousands of dollars in advance for home improvement work that he did not perform and he acknowledges that he was using money from one job to pay for other jobs.
He added that he is out of the general contracting business for good and is committed to paying back what he calls "a handful" of homeowners.
Boffi declined to an on-camera interview when NBC Connecticut reached out to him last August year, but he did speak to us and said problems started mounting about two years earlier when he took a financial hit on an unrelated job.
"There was one job where I was screwed out of $200,000," he said.
Boffi established his design architecture firm in 2001. In the past few years, he started doing general contracting work as well.
Pantheon Development, LLC, which listed Dante J Boffi as the owner, was licensed for "New Home Construction" from October 2011 through September 2013 until the license lapsed, but Pantheon never held a license for the remodeling and renovation work Boffi has been doing the past few years.
"Admittedly, when I started doing this, I didn't do the research I should have: what licenses covered what insurances, I was green at it," he said last summer.
Connecticut Homeowner's Dream Home Nightmare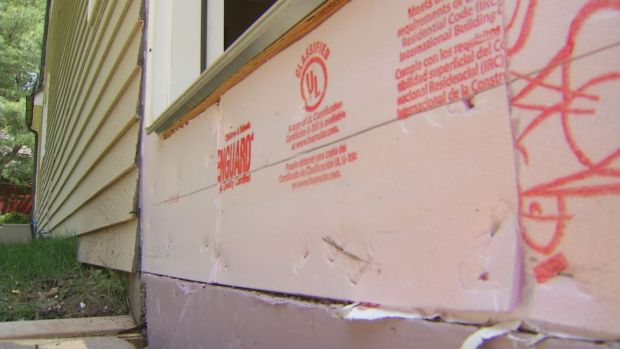 When previously asked about specifics relating to the three homeowners who complained about him, Boffi said the first check on one couple's job bounced.
"I have borrowed from family. I have borrowed from friends and I've worked round the clock at my design work to piece them back," he said last year.
Boffi is due in court on June 17 in Manchester, according to the attorney general's office.
The Better Business Bureau says you should be careful to do your homework when hiring a contractor.
Get recent references, get at least two bids for any job, write up a detailed contract, and never pay half the total project cost up front.
The state has several resources available as well. You can do a search on the Secretary of the State's website to learn if a contractor is registered.
You can also verify a license on the state Consumer Protection eLicensing Web site.
You can log on to the state's Judicial website to see if there are any lawsuits involving your contractor.