Eight years after NBC Connecticut Investigates broke the story of our state's crumbling concrete crisis, the issue remains on the front burner for local leaders. It is a subject of great concern for homeowners and home buyers.
Right now, the focus is what's going on at the legislature that could help, or possibly harm efforts to assist people stuck with repairs often upwards of $100,000 - a problem where there's little or no help from insurers, or recourse from the courts.
Homeowner advocates say a problem now is aggressive homebuyers waiving inspections - later learning they have crumbling concrete, and they're then ineligible for state assistance because they didn't do the home inspection.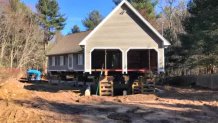 Advocates are asking for legislation to make it clear in the closing documents of a home sale that homebuyers are giving up concrete assistance when they waive a home inspection.
The program that provides state assistance for people with crumbling concrete basements has put 700 families back in their repaired homes since 2019. The problem is predominantly in north central and northeastern Connecticut.
One of the other concerns brought up by the committee that meets quarterly about crumbling concrete is another bill which proposes making a $12 annual homeowners insurance policy surcharge that funds the state's "Healthy Homes Fund." It's an optional surcharge.
During the meeting, a representative from the Connecticut Department of Housing said it will "…be working to oppose anything which would limit that current revenue stream."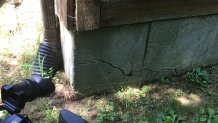 The Healthy Homes Fund takes in roughly $12 million a year, 85% for people with crumbling basements, the rest used for lead paint treatments.
The surcharge on homeowners' policies that pays for it has been criticized by some as another tax that mostly helps a select portion of our state.
During this legislative session, lawmakers are also trying to get more quality standards for concrete on the books.