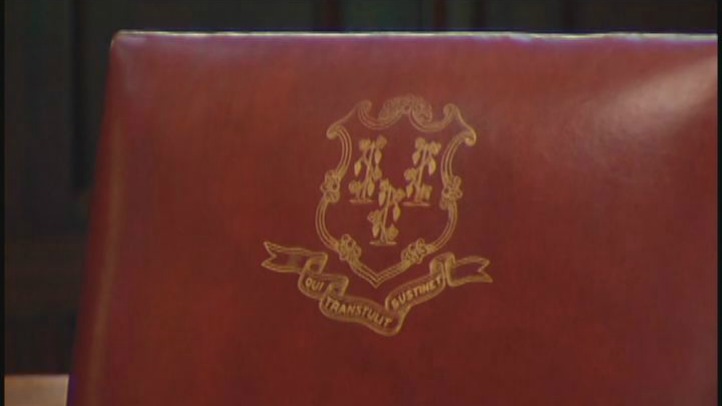 A taxpayer-funded pillow purchased for $1,350 in 2007 and reported missing in 2011 has been located.
The Troubleshooters found the inventory report of the missing pillow during its July investigation of missing state property.
According to a 2007 purchase order obtained by the Troubleshooters, the pricey pillow included the State Seal and name of former Lieutenant Governor Michael Fedele in gold lettering. The Department of Administrative Services, which purchases office supplies for incoming executive office holders, said the personalized pillow was attached to an older office chair that was re-done for then-incoming Lt. Governor Fedele.
The state's property control system reported the pillow missing during an inventory taken in early 2011, around the same time Fedele was leaving office.
Fedele told the Troubleshooters he was told he could take the chair (which includes the pillow) home as he was leaving office. Fedele also said he had nothing to do with purchasing the pillow in the first place.
The Department of Administrative Services said it spent $1,240 each on individualized chairs for Gov. Dannel Malloy and Lt. Gov. Nancy Wyman.
A spokesperson for Gov. Malloy said the purchase was made before Malloy took office.
"As you can imagine, he had no control over how taxpayer money was spent before he became Governor," said spokesperson Andrew Doba.
Still, some question the spending.
"One is left to gasp at trying to realize, how somebody could think that they could be able to get away with an expenditure like that, particularly in the climate that we're currently functioning in," said David Cadden, a professor of management at Quinnipiac University.
Fedele said he would be happy to reimburse the state or even return the chair. However, the Department of Administrative Services said the chair likely has no value other than to the person whose name is embossed on the chair.