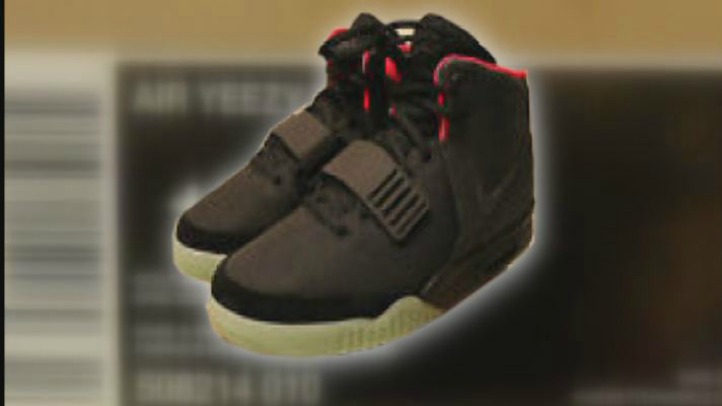 Bradley Bell of Southbury and Jesse Torres of Meriden are two friends who share an enthusiasm for footwear.
Some may even call them "sneakerheads"; shoe fans who are known to wait hours in lines for the latest Air Jordans or other limited edition kicks.
Bell and Torres were immediately drawn to Nike's new Air Yeezy 2 brand earlier this year.
"I knew it was going to be very limited and I knew it was going to be very hard to get," Bell said.
Both paid Stash House Boutique in Waterbury $800 to reserve two pairs of Air Yeezy 2's. The shoes were expected to sell at licensed retailers for $250. But sneaker enthusiasts say paying over the retail price is common when it comes to hard-to-find footwear, especially if the shoes become collector items.
"So $800 seemed to be pretty much ballpark where I wanted to spend," Torres said.
Bell and Torres said they were told they'd get the Air Yeezy 2's before the June release date.
"Then, it became, 'nope, we're gonna get it on the release' and the release finally came and the shoe was nowhere to be seen," Bell said.
Stash House Boutique's store in Waterbury soon closed. So did Stash House stores in Danbury and Milford. Only the Stash House location in Trumbull remains open.
Bell filed a report with Waterbury Police. However, police considered it a civil matter and have not investigated. Bell also filed a complaint against the company with the Better Business Bureau. A spokesperson for the BBB said Stash House did not respond to the complaint.
Still, Bell and Torres remain baffled by an event sponsored by Stash House in September called "Splash Bash".
"Where is the money I directly put in your hands?" Torres asked. "Is it possibly going to this fund, like funding this event?"
Bell and Torres said the business owner, Pasquale Federici, contacted them via email in September and said he had three pairs of Yeezy 2's available and that if the shoes fell through, he would refund their money.
But the customers said that was the last they heard from Federici and they have yet to receive their shoes or a refund.
Without identifying ourselves, the Troubleshooters visited the Trumbull location and inquired about Air Yeezy 2's. An employee told us they had a few pairs off-site that they could sell to us for $1200 each.
Federici did not return our emails and calls.
The Troubleshooters returned and later identified themselves to an employee at the Trumbull store and left a message for Federici. That message was also unreturned.
Federici could be busy preparing for an upcoming criminal trial in New Jersey. He's facing extortion, conspiracy and criminal restraint charges. Federici and five others were charged in an alleged 2009 kidnapping of two concert promoters. Federici pleaded not guilty.
Meantime, Bell and Torres told the Troubleshooters the experience has them re-thinking their hobby.
"Spending this amount of money for possibly going through the same thing would probably just be something I'd stay away from," Torres said.
The Troubleshooters will be sure to follow up and let you know what happens.