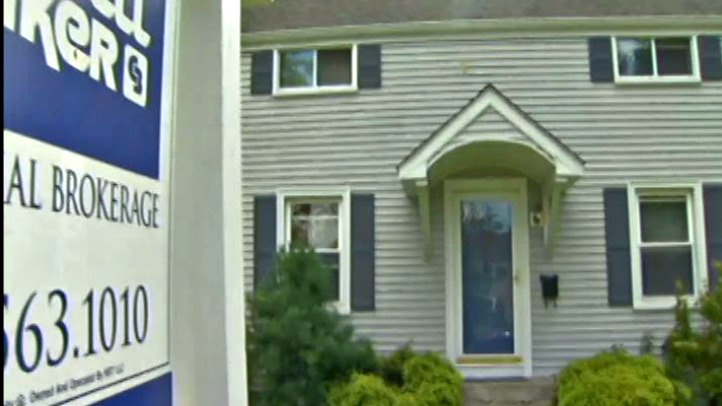 When a strange car pulled into their driveway one evening, Rafaele Fierro and his family of five realized something wasn't quite right.
"It was a car I'd never seen before. We were having dinner," recalled Rafaele, " I went outside and I asked if they needed anything."
The couple in the car said they were looking to rent the Fierros' Wethersfield home. The woman pulled out a Craigslist ad they were answering. Indeed, the Fierros' house was for rent—but only through their realtor, Coldwell Banker. The family had never even seen the Craigslist ad before. Yet it had all the same information about their house, with just one catch: an out-of-country phone number. The Fierros quickly realized they were caught up in a scam.
"It had my name on it, it had a fake email address in my name, and they were trying to solicit money from someone to rent the home. So it's frightening that my personal information is attached to it," said Angela Fierro.
Days later, the Fierros' realtor Lisa Bowman was alerted to another person trying to answer that same ad. Bowman said it's part of a growing trend.
"We get a lot of those calls. People saying 'is it for rent on Craigslist?' And we say no. We get those several a week," she said.
The information is in plain sight. Scammers can easily find listings online with pictures and specific information about homes for sale or rent.
"I feel like our privacy has been violated to an extent. You put the 'for sale' sign up and you expect people are going to be walking through your home. What you don't expect is that there is going to be a scam artist out there also trying to sell or rent your home on Craigslist," said Angela.
The original ad can no longer be seen on the website. But the NBC Connecticut Troubleshooters did obtain an email detailing the con artist's conditions for renting the house. The email states that the homeowners are "out of state for…military work," and in broken English it asks for a "God fearing person" to rent the home. The rent? $800. That's less than half the actual asking price the Fierros had posted.
"I understand there are two victims here," said Angela, "Our family and the family that ends up responding to that ad and sending money."
Connecticut's Department of Consumer Protection had these tips for prospective renters:
• Try to deal with local people, not someone from out of state.
• Use multiple forms of communication, like email and phone rather than one or the other.
• Never wire money, and be especially wary about sending a deposit out of the country or to a P.O. box.
The Fierros have since moved, but their experience has left a lasting impression.
"As a family you're all exposed to it, not just the individual, and that's disturbing," said Rafaele.
If you feel like you may have been a victim of this new type of scam, contact the DCP and the Attorney General's Office.
And remember—if a deal seems too good to be true, it probably is.