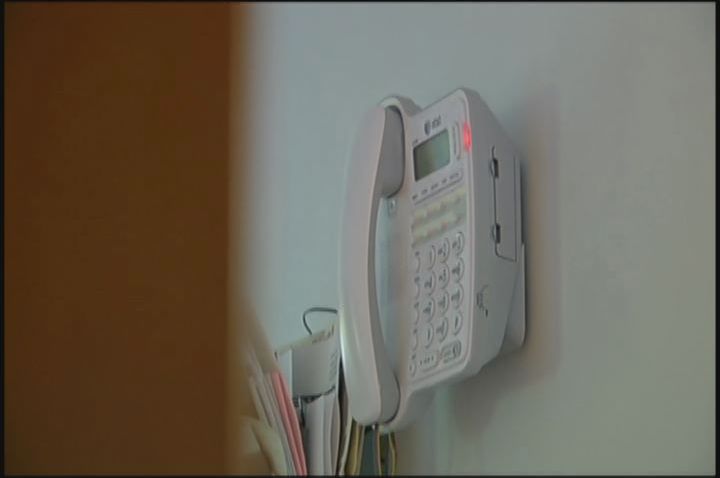 Carmella Santoro of Prospect has had the same phone number for 55 years. She never thought too much about it, until about three months ago, when her phone started ringing off the hook.
"On Google, they have my private phone number on there," said Santoro.
Her home phone number suddenly came up in a Google search as the direct line to First Student School Bus Company in Middlebury. Parents were searching for the bus company's number and getting hers instead.
"It just got to be too much. They'd wake me up in the morning, and then again in an hour somebody else calls," described Santoro, "after three or four calls during the day, I just had enough."
And it wasn't just an inconvenience. Santoro cares for her elderly husband who suffers from late stage dementia. The phone calls cut into the time she took tending to him.
"I'd be in the middle of washing him or doing something to tend into him, and I have to stop and go run and answer the phone," she said.
Santoro said she tried to get help from First Student to get the right number posted online, but had no luck.
"What was First Student's response when you explained the situation to them?" asked Troubleshooter Sabina Kuriakose
"That they couldn't do anything about it. But I mean if the number got on there, can't you take it off?" said Santoro.
She said the situation took on more urgency and even became a safety concern when she started fielding phone calls from mothers who were trying to make sure their children had been dropped off at school safely. Santoro was so concerned, she started looking up the right number for parents who called the old-fashioned way: using the phone book.
"I'm someone who never had a computer, don't want one, hate modern technology, don't know anything about the internet, anything about Google, and here I am with a phone number on Google," said Santoro.
When she was getting the dial tone from First Student, Santoro decided to phone her concerns in to the Troubleshooters. We made some phone calls of our own, and got action.
In a statement, First Student told us, "We at First Student apologize for the issues this citizen has had involving her home phone number showing up on Google under the First Student location. At this time, our marketing team is researching the issue and working to correct the phone number with Google." The company even called Santoro and gave her an apology. Days later, the number was gone. It was replaced on Google by the right one. Santoro is thrilled to go back to her quiet life.
"I wouldn't hesitate to call Troubleshooters if you're ever in trouble. I'm glad I did it," she said.
When we asked First Student how a mess like this would happen to a woman who has had the same number for 55 years, a representative told us the company is still looking into it. Despite the mystery behind the mix-up, the company did manage to fix the error.