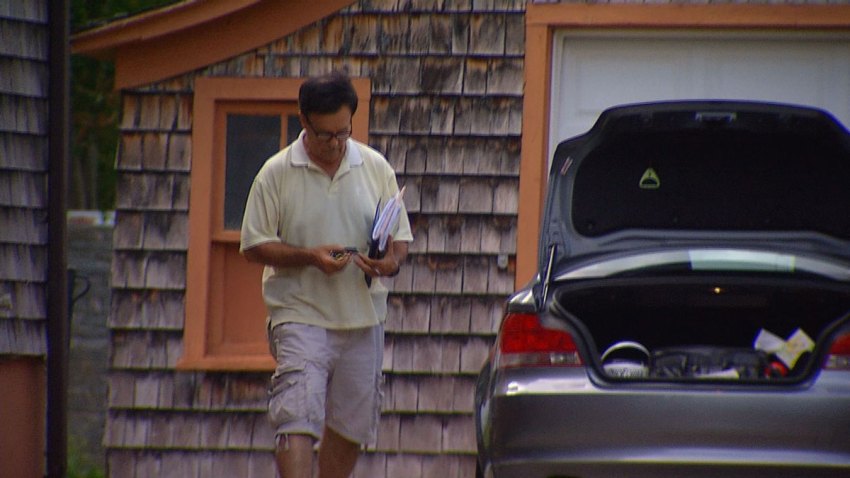 A former Easton man who federal officials said targeted homeowners in foreclosure in Connecticut for years and personally benefited off the properties has been sentenced to nine years in federal prison after pleading guilty in January to fraud and tax evasion offenses, according to the United States Attorney for the District of Connecticut.
Timothy W. Burke was accused of targeting homeowners who were going through foreclosure from 2010 to November 2015 and convincing them that he would buy their homes and pay off their mortgages. Federal officials said he went as far as telling the victims they could ignore any notices regarding foreclosure, but instead of paying off the mortgages, Burke advertised the properties and rented them for thousands of dollars.
Burke pocketed the money and many of the houses he purported to have bought ended up being foreclosed upon, according to federal officials.
The NBC Connecticut Troubleshooters began looking into Burke in 2014 and found that he used more than 20 aliases and business names, including "Jimmy" and "Bill." An IRS investigator credits the Troubleshooters' coverage with exposing the scheme and preventing more victims.
A federal grand jury indicted him in New Jersey in 2002. Burke pleaded guilty to several counts in that case, including conspiracy to commit equity skimming and mail fraud, and he was sentenced to 60 months in prison, followed by three years of supervised release.
Burke served four years in federal prison and his supervised release was terminated in 2009, according to the U.S. Attorney's Office, and he started his real estate dealings in Connecticut soon after.
Burke was detained in Connecticut since he was arrested on Nov. 19, 2015.
A judge will determine the amount Burke will be ordered to pay in restitution to homeowners, property renters and mortgage lenders.
Federal officials said Burke owes the Internal Revenue Service more than $1 million in back taxes, interest and penalties.