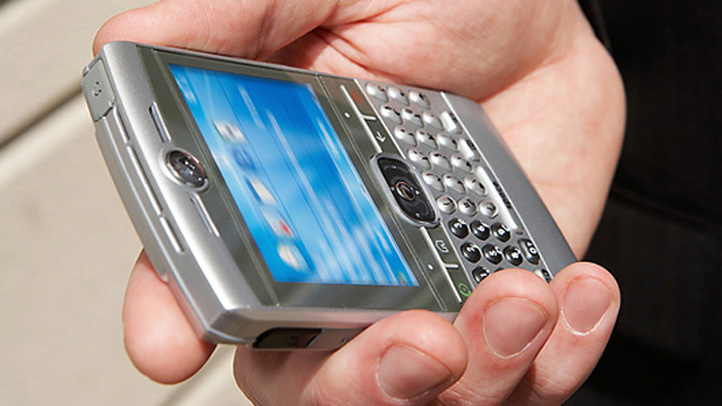 Police describe 50 year-old Alan Stuart Hickey as a dangerous predator. Last June, surveillance cameras captured Hickey allegedly exposing himself to a young girl inside Westfarms Mall.
Investigators quickly figured out who he was, but didn't know where to find him. So, like a scene out of Law and Order, cops tracked him down by going straight to his wireless carrier. The company traced his cell phone signal to Mohegan Sun Casino and Hickey was soon under arrest. It was all done without a court order because police said it was an emergency.
"It's proven very valuable," said Farmington Police Chief Paul Melanson. Chief Melanson could not talk specifics about the pending case, but he said cell phone data is a powerful tool—one his department wields with care. Still, a national debate is raging about what access law enforcement should have to people's personal cell phone records.
"It doesn't matter whether you have a smart phone or a so-called dumb phone. They both work the same way and emit a signal that can be used by law enforcement to track you," said attorney David McGuire with the ACLU.
In Connecticut, police must get a judge to sign an ex-parte order. The burden of proof is lower than a search warrant. No probable cause is required. Opponents worry that it is too easy for law enforcement to encroach on people's privacy.
"Once the police get access to this information they can figure out where you go, where you've been, who you call, who calls you, who you send text messages or emails to from your phone. All of that is in a neat package that your telecommunications company has," said McGuire.
In the last 5 years, Connecticut police agencies have gotten nearly 10,000 orders to search through people's private phone records. Some of those include actual content from text messages and voicemails. In comparison, only four wiretap orders have been issued in the state this year. Police used to need such orders to get much of the same information they can now get with an ex-parte order. The state has a limit of 30 wiretap orders per year.
Police decide when to apply for an ex-parte order during the course of an investigation. Many of those cases involve serious crimes like assault or burglary. But the Troubleshooters discovered ex-parte orders issued in cases of gambling, practicing law without a license, vandalism, and even a request for cell site data in an investigation of someone docking horses' tails.
"It's troubling. This is powerful technology and it has to be used appropriately," said McGuire.
A Connecticut case was one of the first to shed attention on the technique. It was a federal bank robbery investigation in which authorities pulled the records of over a hundred people within a certain area. They were looking for just a handful of suspects.
We spoke with one of the people whose records were pulled as part of that investigation. He told us he never knew he was a part of any investigation until a reporter called him. And while police are usually obligated to let someone know their records have been pulled, the ACLU said it has found that is not always the case.
"We reached out to several of those people and they didn't know they were being tracked," said McGuire.
But law enforcement is pushing back, insisting their hands would be tied without the technique.

"The most common one would be the suicidal person, where we don't have time at one in the morning to do a search warrant and wake up a judge," said Chief Melanson.
As in the case of the alleged Westfarms flasher, police can even skip the ex-parte order if they go straight to the cell carrier.
"Whether or not you're doing anything wrong, your daily activities shouldn't be monitored in detail. The fact that you have a cell phone on you means you can be tracked 24/7 in an incredibly precise way," said McGuire.