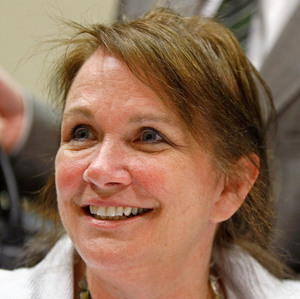 Questions are being raised after a Middletown police sergeant confiscated the phone of a bystander who was recording police ticketing a man outside a bar last month.
Another bystander captured the officer's actions on tape. The video shows Sergeant Sebastian Bartolotta reaching for the bystander's cell phone as he's recording.
The cell phone belonged to 26-year-old Raymond Hassenfeldt. He is a friend of the man who was ticketed. The two were among a group of friends at Hair of the Dog Saloon on Main Street. Later, Hassenfeldt said he asked for his phone back.
"They said basically that they could do whatever they wanted," claimed Hassenfeldt.
The law generally allows citizens to record police officers performing their public duty. But officers can confiscate that footage as evidence, and that's what Sgt. Bartolotta told Hassenfeldt he was doing.
Department records back up his claim.
In this situation, there was no arrest — just a ticket issued for loitering outside the bar to 31-year-old John Salafia.
Hassenfeldt and multiple witnesses who came forward to the Troubleshooters claim his phone was taken because he may have captured video of police harassing Salafia.
"The only evidence that it really, clearly shows is the cops misusing their power. And abusing other people. Because that's what they could do," alleged Hassenfeldt.
The actions of the officer are troubling to some.
"A loitering ticket is the sort of thing that generally the crime, the offense is so miniscule that you would not normally be confiscating items. It looks to me like a dodge to try to justify what was arguably an improper act," said State Senator Martin Looney.
Looney has twice proposed a bill that would allow citizens to sue if their right to record the police is violated. The bill has failed to pass the House.
Troubleshooter Sabina Kuriakose took the issue to Middletown's Mayor, Daniel Drew.
"Mayor, in this instance do you think it's possible that the officer may have been acting with a heavy hand?" asked our reporter.
"No," replied Mayor Drew.
Drew agreed to sit down with Sabina for an interview in part, he said, because he believed his officers did the right thing.
"I was briefed by the Chief of Police and the command staff, and after watching the video myself, we're confident they handled it the right way," said Drew.
"Mayor, he was seizing the cell phone as evidence for a loitering ticket," said Sabina.
"Well, every case that we cite, every ticket that an officer issues, every single incident that's going on has to be substantiated and could eventually get to court," said Drew.
Drew is adamant that the officers were caught in a tense situation as a large crowd formed around them. Still, no property receipt was ever given to Hassenfeldt for his seized cell phone. According to the department, it is procedure to issue such a receipt when personal property is collected.
The right to record law enforcement on cell phones is an issue that has gotten a lot of attention over the past few years. Perhaps the most infamous: the arrest of Catholic priest Father James Manship in East Haven three years ago. Other images are now notorious in the state as well, including a scene in New Haven this past June that resulted in a police captain's suspension.
There's also YouTube video of an incident outside a New Haven nightclub two years ago in which an officer tells a bystander, "you don't take pictures of us." It's an issue of mounting concern among civil rights activists.
So what are your rights? We took the question to Sandra Staub of the American Civil Liberties Union. She said the officer may have violated Hassenfeldt's civil rights by taking the phone while he was still recording.
"I'd say, if in that situation there were other options that would allow the recording to continue and the evidence to be collected without going so far as to stop the recording in the middle of it, then it sounds like there's a problem there," said Staub.
The Troubleshooters also noticed police surveillance cameras mounted right across the street from the scene of the August incident. We have requested the video under the state's Freedom of Information Act, but are still waiting to receive the footage.
It's something Sabina asked Mayor Drew about during their interview.
"What's the point of having taxpayer-funded surveillance cameras throughout that area if the police are going to confiscate a cell phone as evidence?" she asked.
"Well, it depends on where the cameras are pointed," answered the Mayor, "But not every single camera is going to cover every inch of a block."
"More often than not, there are lots of ways to document what happened at a particular scene rather than confiscating a cell phone camera," said Senator Looney.
Meanwhile, Hassenfeldt is left wondering how things went so far, so quickly.
"It's not a weapon. It's a camera," he said.