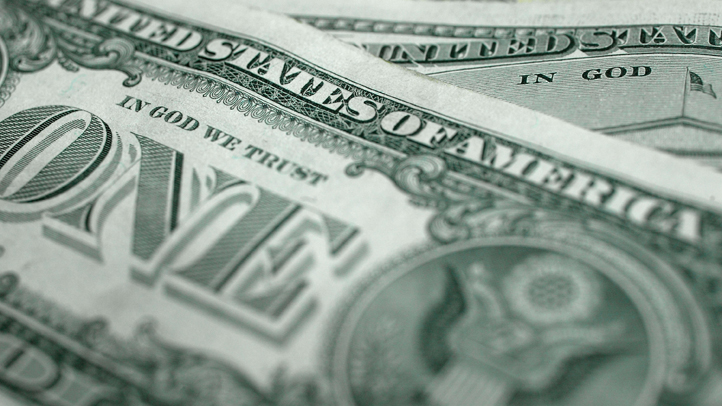 Connecticut received billions of federal stimulus dollars for job creation and infrastructure improvements, but what happened to the local workers who did the heavy lifting?
David Crowley and Carl Cronk worked on a massive Stimulus-funded project in Connecticut and say they waited far too long for compensation.
"If this were a shovel-ready job the shovel was planted across the back of my head," Cronk said.
The two men are small business owners who were hired earlier this year to install router cabinets at public safety buildings across Connecticut.
"I would be sent out each day and they'd give me a schedule, telling me where to go," Crowley said.
In 2010, Connecticut received $97 million in stimulus money to upgrade its broadband system at educational facilities and public safety buildings.
"It brings infinitely more high speed connections and more reliable connections to a community hadn't necessarily been connected before," said Mark Raymond, the state's Chief Information Officer.
Volunteer fire departments were among the facilities to get the new technology. Crowley and Cronk installed the router cabinets needed to house fiber optic cables and other gear included in the upgrade.
The two men installed two to three cabinets a day for several weeks in March and April. Each install was to pay them $100.
However, Crowley and Cronk said the process was disorganized from the start. As a result, Cronk quit after two weeks while Crowley continued.
"We were zigzagging all over the state trying to coordinate ourselves and pick up these devices as well as get them installed," Cronk said.
They said they were told they would get paid 30 days following the submission of their final invoice. Months passed, however, and Crowley and Cronk said they had yet to be paid a combined $6,800.
The handymen were working for a subcontractor from Minnesota called Zip Express Installation, now known as Netwerkx. Crowley served as the point man for the job, but the company told the Troubleshooters that Crowley did not submit documentation in time.
Crowley insists he submitted the required invoice back in April.
"All of a sudden there was like really, a serious lack of communication and of course, no money sent," Crowley said.
Connecticut solicited and awarded a contract to perform the cabinet installations to Florida-based Business Services Solutions.
"Our regulations are pretty clear that says we have to select at the lowest qualified bidder," Raymond said.
The Florida business, in turn, hired Netwerkx.
The Troubleshooters asked the state about the delay in the local workers' payment.
"We always want to make sure that anyone who's doing business with the state, that we're doing our diligence to make sure that they get paid," Raymond said. "We were assured that it was just the normal processing of paperwork that they had some requests from the individual that they were requiring their documentation that the work was completed and that was what was causing a hold up in the payment."
According to the Department of Administrative Services, the state has paid $178,000 for the cabinet installations and is approximately two-thirds complete with the project, on time and on budget.
Netwerkx told us it has initiated payment with Crowley. Late Tuesday afternoon, Crowley said he finally received a check, which will also be used to pay Cronk.
But the delay has both workers questioning the way Connecticut hires its contractors.
Cronk said, "The Stimulus money isn't getting where it belongs, which is the people that actually earned it and it's only through people that earn their money does the economy grow."