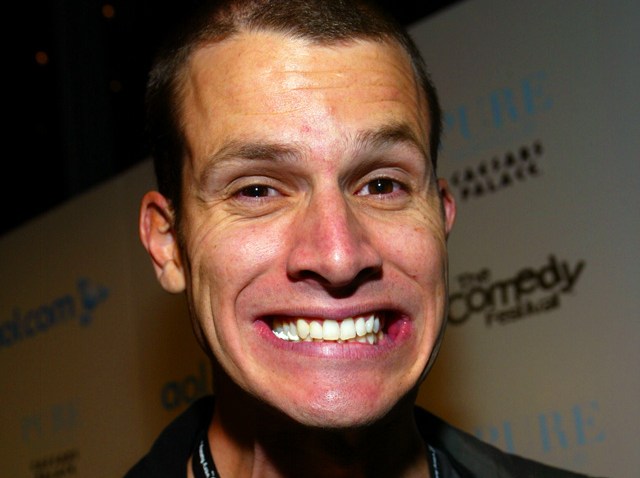 TUESDAY.0: He has a way of making you laugh, feel uncomfortable and a little bit dirty all at the same time. Daniel Tosh has got to be one of the most popular comics around these days. Especially thanks to his Comedy Central show "Tosh.0." The show looks at the best (or worst depending on your point of view) that the Internet has to offer. But it's Tosh's goofy, yet biting commentary that truly sets the show apart. Tonight, you can see him perform live at the Shubert in New Haven. It's unclear if he'll bring his library of Internet gems. Tickets for the 7:30 and 10:30 p.m. shows are $38.00.
RUBY TUESDAY: Indie music inspired by world travels is on display tonight in Hamden. Head to Cafe Nine to check out The Ruby Suns. The band's front-man is a Cali native, but has spent his life traveling to places like Africa and Thailand before settling in New Zealand. And the Ruby Suns music reflects those world wanderings. Their sound is described as psychedelic indie pop with world music influences. If that doesn't intrigue you to see what they're all about, then we just don't know what will. It's $8 to see the show, which starts at 9 p.m.
TUESDAY JAMS: They broke the musical mold when they hit the big time in the early '90s. Popular rock music didn't know what to do with the Black Crowes. The American, blues-oriented hard rock jam band didn't really fit any genres, except the one that includes bad-ass music. Named "The Most Rock 'n' Roll Rock 'n' Roll Band in the World," by Melody Maker, the Crowes have sold more than 20 million albums in their career (which has included Behind the Music-worthy brotherly spats). They've toured with the likes of the Rolling Stones, Dylan and Aerosmith just to name a few. And their music has accompanied more parties that yield bloodshot eyes and the munchies (if you catch our drift) than nearly any other band of their era. Front-man Chris Robinson even managed to convince Kate Hudson to marry him, at least for a little while. Tonight, it's all about the music when the Black Crowes take the stage at the Palace Theater in Waterbury. Tickets are $39.50-$49.50. The show starts at 7:30 p.m.