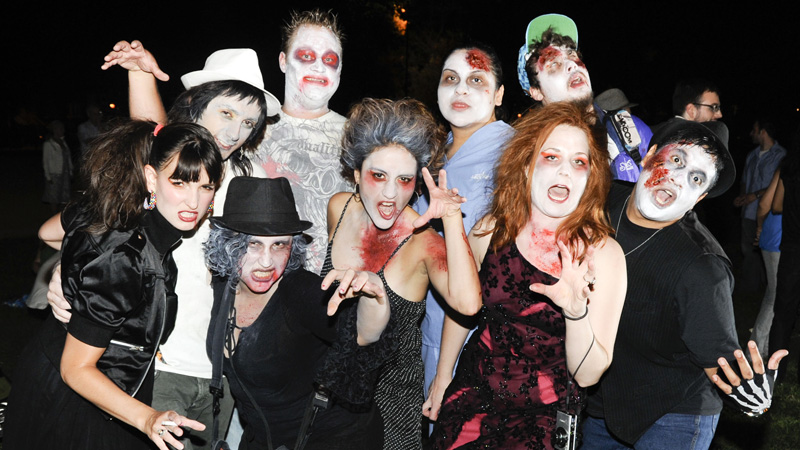 THIS IS IT: OK, so you've seen the new Michael Jackson flick, and you're a huge fan of Halloween, what should you do tonight? The Scorpion Bar at Foxwoods is hosting an '80s Thriller Party. Guests are invited to dress up in their best ghoulish garbs of the decade, and rock out to the decade's best tunes. Bonus points to the person who starts the impromptu Thriller dance! Doors open at 5 p.m.
VARIATIONS ON A THEME: The latest haunted happenings take us to Baltic tonight. The Dark Manor Haunted House will test your nerves with three spooky attractions in one. First, there's the manor itself and then you get the dungeon and the graveyard (and it's all filled with live actors and specialized animations). It promises to scare the stuffing out of you. (Wait, stuffing's a Thanksgiving food.) It'll scare the fun-sized candy bars out of you. (Yeah, that's better). The Dark Manor is open through Halloween night. It's just $16. 6:30-11pm.
GOTTA GOTTA GET UP: Emo-Indie Rockers The Get Up Kids were highly influential in the late '90s, especially thanks to their album "Something to Write Home About." TGUK broke up in 2005, with their members going on to find success with other bands. Now, they've come back together for a special reunion tour. Tonight, they're playing Toad's Place in New Haven. Tickets are $23. Doors open at 7 p.m.