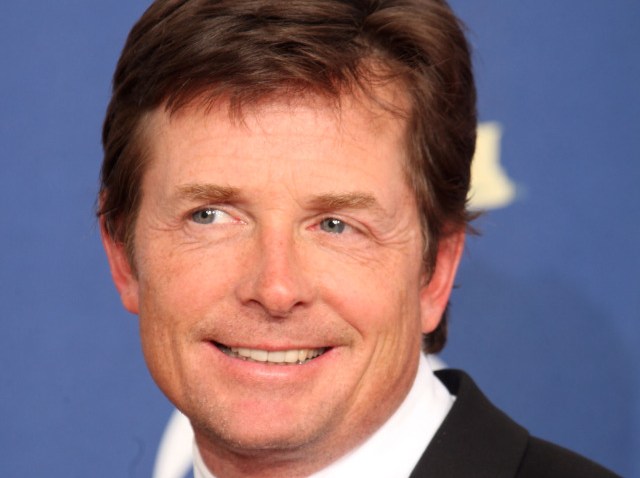 FOX NEWS: Back in the '80s, America fell in love with the perpetually boyish Michael J. Fox. From his role as Alex P. Keaton in Family Ties, to his iconic turn as Marty McFly in the Back to the Future Trilogy, to his cult-favorite Teen Wolf, you'd be hard-pressed to find an actor who's created more classic characters. All that prosperity could have gone away when Fox was diagnosed with Parkinson's Disease. But instead of turning inward, Fox embraced his personal challenge and shifted his work from the screen to the effort to raise much-needed funding and awareness to fight Parkinson's. Tonight, you can see Michael J. in action. He's coming to the Jorgensen at UConn to deliver a free lecture based on his latest book, "Always Looking Up: The Adventures of an Incurable Optimist." The evening starts at 7 p.m.
THE NEED FOR SPEED: Looking for that special someone, but don't have all night to search the world? Head to the Guilford Mooring in Guilford tonight for a little speed dating. If you sign up, you are guaranteed to have about a dozen 5-minute face-to-face "dates" all in one night. The evening is $40, but includes appetizers. If you register with a friend, you both get $5 off. Click here to register if you're 21-36. The green flag drops on the dating at 7 p.m.
ON THE ROAD: Get a little music for the heart tonight in East Hartford. Drawing influence from all over the musical map, Cadillac Sky has become one of American music's most compelling bluegrass bands. While they're out on the road between sold out shows in Philly and Boston, you can check out Cadillac Sky at the East Hartford Community Cultural Center. The band is of the opinion that their only chance to become special is to share their own personal experiences and perspective (money and fame be darnned). Tickets for tonight's show, which featuresJoe Whyte as an opening act, are $20. The show starts at 7 p.m.