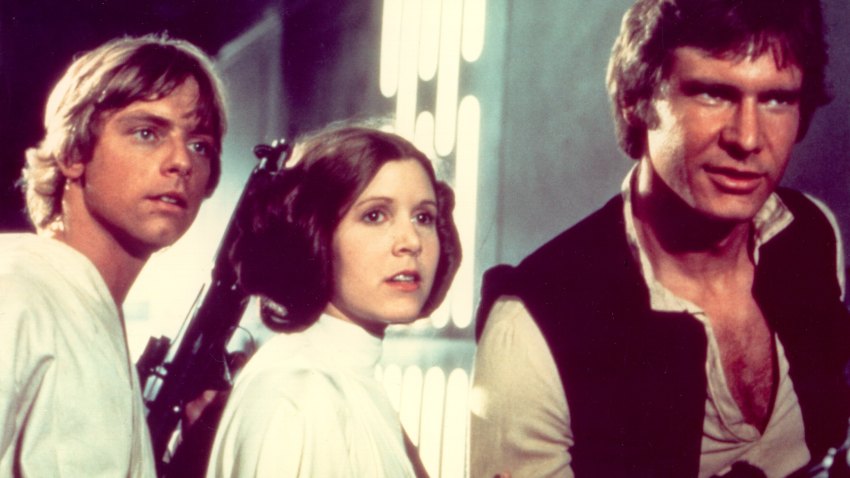 MAY THE FORCE BE WITH YOU: It's one of the biggest movie franchises of all times. Tonight, experience Star Wars like never before. "Star Wars in Concert" is playing at the Arena at Harbor Yard in Bridgeport. It's a multi-media experience, featuring music from all six films thanks to the Royal Philharmonic Concert Orchestra and a full chorus. There will also be footage from the films as well as props and costumes on display. The evening is narrated by Anthony Daniels (C-3PO). Tickets are $75, $55 and $35. Doors open at 6pm and the show starts at 7:30 p.m.
THAT AIN'T RIGHT: You knew him and loved him as Danny Tanner from "Full House," and as host of "America's Funniest Home Videos." Tonight, you can see the real Bob Saget at the Ridgefield Playhouse. And if you don't what that entails, you're in for a culture shock. Bob Saget's stand-up (his career for three decades) is perhaps the exact opposite from his Full House persona (and if it's possible, he's even funnier than on the show). Trust us, leave your kids at home for this one. Tickets are $70. 8pm.
MOVIE NIGHT: You've seen the ads for "A Christmas Carol", "The Men Who Stare at Goats," and the omni-present "This is It." But there are plenty of movies worth watching that you may not have heard of yet. Why not make Monday Movie Night? "Coco Before Chanel," a film about the fashion icon (played by "The Da Vinci Code's" Audrey Tautou) before she was the fashion icon is playing at the Bow Tie Cinemas Art at Cinema City in Hartford. Or, there's a double feature at Real Art Ways in Hartford. First, check out "Beeswax," about a woman whose falling out with a business partner helps her re-connect with her twin sister. Then it's "Paris," the story of a French Dancer who is diagnosed with a potentially fatal heart condition.