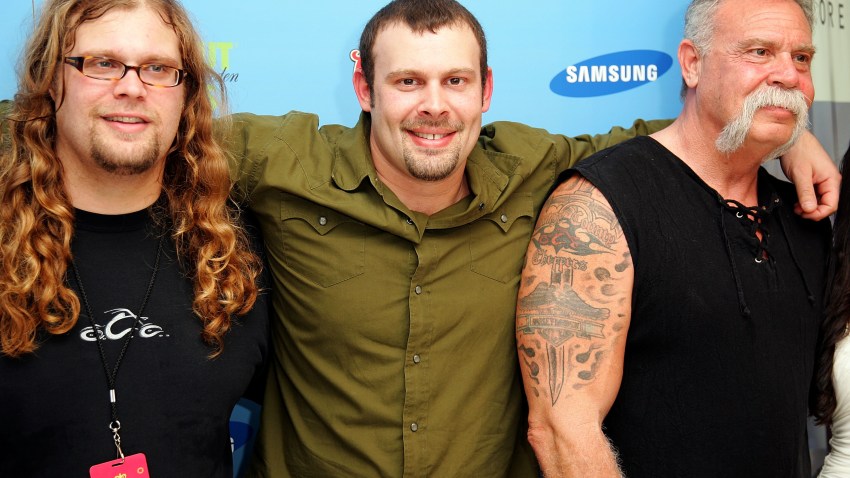 OPEN THE DOOR: Take a trip back to the 70s Friday night in New Haven. Doors cover band Riders on the Storm are set to hit the stage at Toad's Place. The band has been playing tribute to the Doors for years, playing around the world at some of the historic places Jim Morrison and the boys once played. The Doors may be long over, but their music still lives. Tickets to Friday's 8 p.m. show are $12.
ODDS OR EVENS: It's a classic story... with a twist. Imagine if Walter Matthau and Jack Lemmon (or even Jack Klugman and Tony Randall) embraced their feminine side? Imagine no more. "The Odd Couple" (Female Version) is on stage this weekend at the Warner in Torrington. The production features Florence Unger (not Felix) and Olive Madison (not Oscar) in the retelling of Neil Simon's classic play. Instead of a poker party, this version the girls enjoy an evening of Trivial Pursuit and hilarity ensues when Olive invites Florence to be her roommate after Florence's husband leaves her. The show isn't recommended for younger audiences. See the Odd Couple Saturday night at 8 p.m. or Sunday at 2 p.m. Tickets are $12.50
CHOP SHOP: Twi-Hards have Team Edward vs. Team Jacob. But motorcycle fans Team Senior vs. Team Junior. American Chopper fans, this is your weekend. Paul Sr. and the rest of the Orange County Choppers crew are coming to the MGM Grand at Foxwoods Saturday night for a special live show. Think building a chopper won't play on stage? Think again. The show features all the energy and drama (minus the throwing things at Paul Jr.) that's on their hit reality show. The crew will build a bike live on stage, and will display some of their other classic creations. AND, at the end of the night, one person in the audience (21+ only) will ride away with their very own OCC Chopper. Tickets for the show are $30-$50. Or, you can pay $100 for a special meet and greet with Paul Sr., Rick, Jason Pohl and Jim Quinn. The show starts at 8 p.m.
IT'S BEEN AWHILE: He's best known as the lead singer of the hit Rock band Staind. But he's not too shabby as a solo artist either. Saturday night, head to Mohegan Sun to see Aaron Lewis in a solo acoustic concert. But don't expect to just hear his hit rock songs. There's some country on the menu as well. Lewis is releasing a new album in February called Town Line, which features five country tunes (see the debut single "Country Boy," which was released late last year). The new album let's Lewis flex a different side of his musical upbringing (he even uses a slide guitar). Tickets for Saturday night's 8 p.m. show are $35.
GO DADDY-O: They became household names thanks to the beautiful babies in the cult '90s comedy "Swingers." Now, they're all grown up and they're coming to Connecticut. We're talking about Big Bad Voodoo Daddy. The kings of modern swing are taking their signature sound to StageOne in Fairfield Saturday night. The band focuses mainly on their own original tunes, and music from the '40s and '50s (they recently released an album of all Cab Calloway songs.) So put on your zoot suit and your dancin' shoes and boogie down. The show starts at 8 p.m., but your $75 ticket also gets you appetizers and an open bar starting at 7 p.m.
VIENNA FINGERS: Imagine going from a job as a software engineer to being one of the more respected singer/songwriters in the music biz in just 8 short years. That's the story of Vienna Teng. Since quitting her job in 2002, she's released three critically acclaimed albums, landed on the Billboard and Amazon.com charts, and has opened for the likes of Joan Baez and India.Arie. Sunday night, you can see what all the fuss is about (Amazon calls her "seductive and transcendent") at Infinity Hall in Norfolk. Tickets are $25-$45. The show starts at 7:30 p.m.