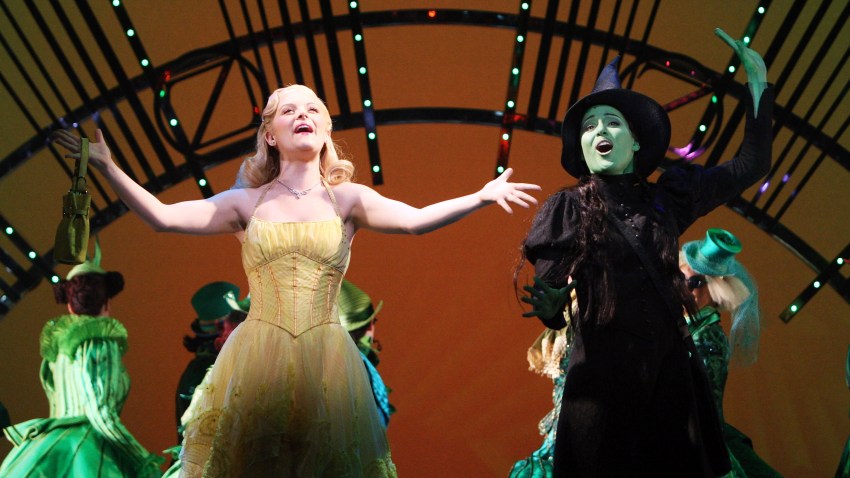 BECAUSE, BECAUSE, BECAUSE, BECAUSE, BECAUSE!!!!: Head over the rainbow, down the Yellow Brick Road, through the poppy field and into the Emerald City tonight to see the Wizard. The classic "Wizard of Oz" is hitting the stage at the Bushnell in Hartford. See Dorothy, Scarecrow, the Tin Man, the Cowardly Lion and of course Little Toto as they battle the Wicked Witch of the West to try and get Dorothy home (you know there's no place like home). The show has all the special effects, dazzling choreography and classic songs you remember from the movie, and wait until you see Oz. Tickets are $17-$61. Tonight's show starts at 7:30 p.m. If you can't make it tonight, never fear, the Wizard of Oz runs through Sunday.
FEELING WOODSY: If you make your way to Hartford Stage tonight, you'll be transported back to a different time in America. Set nearly a decade after World War II, "Snow Falling on Cedars" is the haunting story of a murder that threatens the uneasy peace that Puget Sound's white and Japanese-American communities created in the wake of internment camps and widespread anti-Japanese hysteria. The show is based on the #1 bestselling novel by David Guterson. Tickets for tonight's 7:30 p.m. show are $42.50-$61.50. Snow Falling on Cedars runs through February 13.
LUNCH AND A SHOW: We know this is called What You're Doing "Tonight," but sometimes, there's fun stuff happening while the sun is still trying to shine. That's the case today in Fairfield. Head to StageOne to "Play With Your Food." The popular lunchtime theatre series is back for its 5th year. Guests can enjoy a buffet lunch, then enjoy staged readings of three poignant, funny and provocative short plays. The performances include "The Wedding Play," "Garage Quartet" and "Sorry Wrong Number." Tickets are $43 for lunch and the shows. Your afternoon of the arts begins at noon.