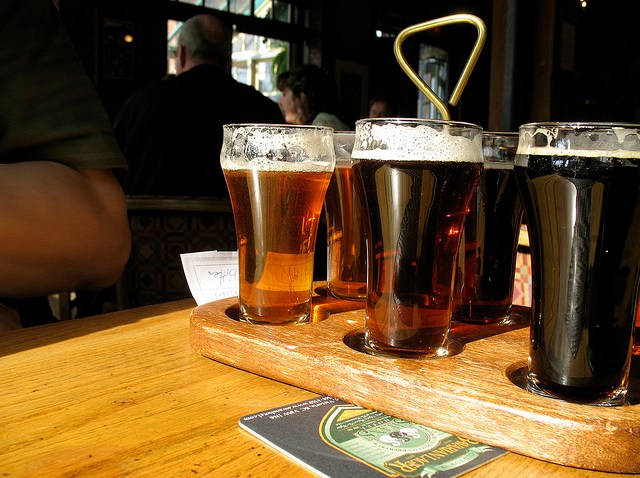 THE LONG AND WINDING ROAD: One of the best things to happen in recent years, is the resurgence of high quality beer. And you can celebrate that hop-filled renaissance tonight at the Olive Bar in Unionville. They are hosting a Long Trail Beer Dinner. You can enjoy five courses of great food all paired with a different Long Trail concoction. The courses include butternut squash soup paired with the Hibernator, a Waldorf Salad paired with the Blackberry Wheat, smoked salmon paired with the IPA, stuffed pork loin paired with the Double Bag and for dessert, chocolate dome cake paired with the Imperial Porter. The whole meal costs $30 per person. Reservations are a must.
MUSICAL MISHMASH: What do you get when you combine hip hop, funk, reggae, jazz, folk and rock music? That depends. If you do it poorly, you just get a whole bunch of noise. But when done right, you get Michael Franti & Spearhead. The band blends all those musical styles into one cohesive sound, and even adds in some social commentary on a wide range of issues. Tonight, they're taking the stage at Toad's Place in New Haven. Tickets are $35. The show starts at 9 p.m.
RIDING THE RAILS: Exercise your mind a bit tonight at the Long Wharf Theater in New Haven. The theater is showing "The Train Driver" right now. The play is the latest from Athol Fugard. It tells the story of a man who wanders the graveyards of a place called Port Elizabeth, searching for the final resting place of the woman he unintentionally killed. During his journey, he meets a mysterious gravedigger who guides him toward a troubled understanding. The play is based on a true story. Click here for ticket info. The show starts at 9 p.m.