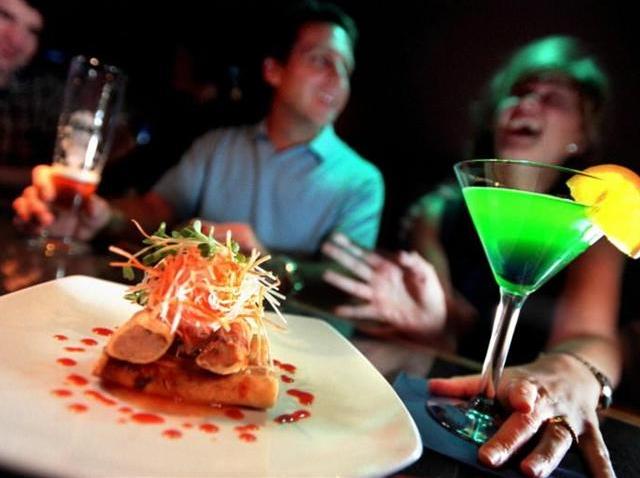 GET YOUR EAT ON: We are right at the beginning of New Haven Restaurant Week. More than two dozen of the city's best restaurants will be offering special prix fixe lunch and dinner menus throughout the week. Lunch menus will be priced at $16.38 (the year the Elm City was founded), and dinner will be $29. But wait, there's more. Visitors will also be treated to a host of special events, including street performances, a culinary walking tour, and much more. New Haven Restaurant week started Sunday, and runs through Friday.
ENSEMBLE CAST: The Yale Jazz Ensemble will hold their Fall Concert tonight. The 18 piece big band will feature the music of Thad Jones, George Gershwin, Charles Mingus, Miles Davis and Joe Henderson. There will also be arrangements from Rob McConnell, Bob Brookmeyer, and Brad Dechter and two combo pieces, including Miles Davis's "Blue in Green." The show starts at 7:30 in Sprague Memorial Hall. FREE!
HUSKY FEVER: Sure it's only the preseason, and the football team is still fighting for a bowl bid, but that doesn't mean you should ignore the Uconn Women's Basketball team. (They are coming off an undefeated season, after all). The Lady Huskies are in action tonight at the XL Center in Hartford (we still like to call it "The Mall") taking on Vanguard University. Tickets are $22. Tip-off is 7pm.