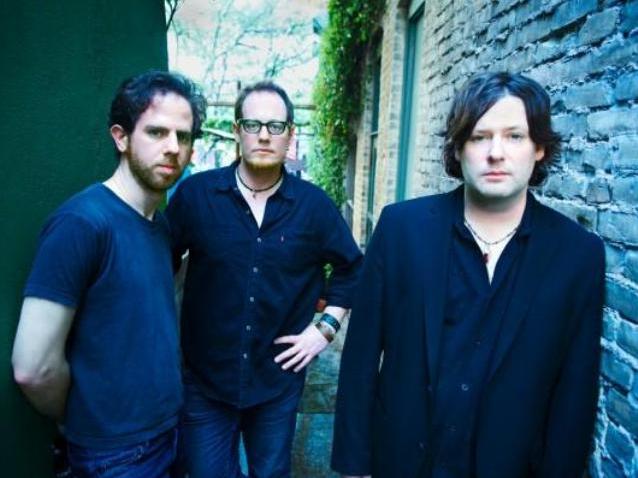 ADULT PLAYGROUND: Back in 1997, Marcy Playground achieved One-hit-wonderdom with their single "Sex and Candy." The song skyrocked up the charts and became one of the catchiest songs of the '90s. They've never come close to that kind of success since, but Marcy Playground has kept on recording music and touring the country. Tonight, they're playing in Connecticut, a free show at Mohegan Sun's Wolf Den. The show starts at 8 p.m.
CAR-THUNES AND LOONEY THUNES: Head to Foxwoods tonight for an evening of comedy. Nick Thune, who describes his comedy as "an absurdist view and deadpan wit combined with the soothing lull of a guitar" is bringing his act to Comix. Thune has appeared on the Tonight Show and Late Night with Jimmy Fallon. He's also appeared in a number of movies and has created two web series for Comedy Central, "iThunes" and "NicksBigShow.com." Thune is in town for 5 shows over the next few days. Tickets for tonight's 8 p.m. performance are $20-$40.
MOVIE NIGHT: The CT Film Festival is coming up from February 4-6 with all sorts of workshops, parties and movie screenings. But if you can't wait for the festival festivities to begin, head to the Warner Theater in Torrington tonight for the "Best of the Fest." Leading up to the big event, the theater is screening some of the favorite films from previous CTFF events. Tonight, it's "Caught in the Act," a hilarious comedy about deceit and integrity, friendship and folly, humanity and greed. The movie is set in a corrupt Welsh town that's forced to produce one of the great Shakespearean plays for the most important festival in Europe's cultural calendar. Tickets for the 7 p.m. show are $8.50.