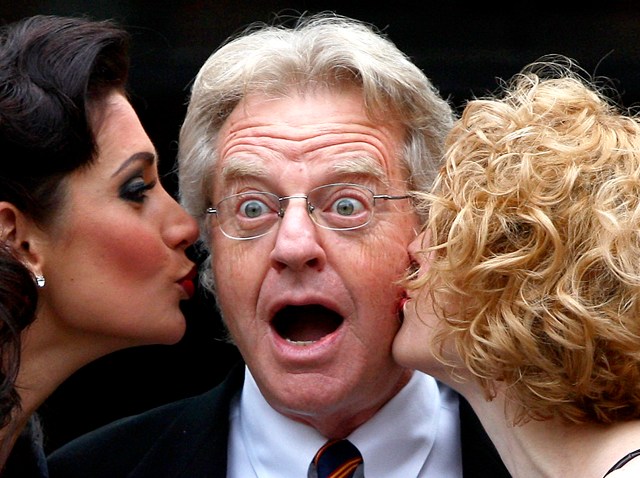 WHERE'S THE HOFF?: You love it when it comes on NBC Connecticut during the summer. Tonight, you get your chance to See America's Got Talent - live! The show is on stage at the Performance Theater at MGM Grand at Foxwoods. Host Jerry Springer (who, you'll remember, held that title on the TV side for a few seasons) will guide you through an evening of music, magic, comedy and more (the acts are subject to change). America's Got Talent-LIVE runs through Feb. 7. Tickets are $25-$69. Click here for show-times or more info.
HEATING THINGS UP: Tired of the winter chill? Head to Coyote Blue in Middletown to warm up. The Tex-Mex Cafe is celebrating the WinterFest Game Festival. The restaurant is offering a feast unlike any other for prices that can't be beat. Appetizers, include venison and buffalo chili and duck quesadillas. Entrees are just as out there, with things like Elk Schnitzel, Alligator Enchiladas and a Chipotle Buffalo Burger. The special menu is served Tuesday through Friday from 5:30 p.m. to close.
NIGHT MUSIC: Head to Norfolk tonight for some live music reminiscent of the soulful, blues-infused roots rock of the '60s and '70s. In the past few years, Grace Potter and The Nocturnals have become one of the "buzziest" bands around. The Vermont band has been described as "the Velvet Underground backing Aretha Franklin." They hit the national scene back in 2007 with their album, "This is Somewhere," and they're back with their third album will be released this spring, produced by T Bone Burnett (who worked with Jeff Bridges on his award winning role in "Crazy Heart"). They've even signed on for the new incarnation of the Lilith Fair this summer. But before that, Grace Potter and the Nocturnals are taking the stage at Infinity Music Hall & Bistro. Tickets are $35-$60. Show is at 8 p.m.