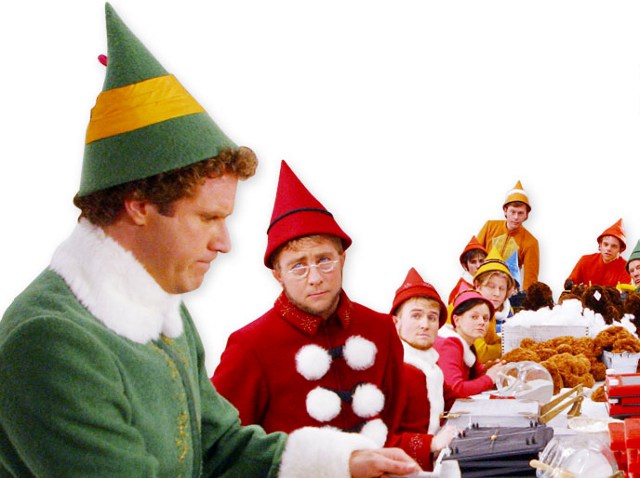 ANGRY ELVES: Not every Christmas story brings tears to your eyes and a little flutter to your heart. Not at Comix at Foxwoods. Here, nothing says it's the holidays like four angry elves. Santa calls Detective Chester Hadlyme (is his middle name Ferry?) to solve the mystery "Never Trust An Elf!" when things get bad at the North Pole. Tonight, Detective Hadlyme needs your help, if you're over 21, in an interactive, suspenseful mystery. The show starts at 8 p.m. Tickets are $15, and you can get them by clicking here.
MONDAY NIGHT FOOTBALL: Snow delayed the Giants game planned for Sunday night, and then crusted the Metrodome's inflated roof, so the Giants and Vikings head to Detroit for their matchup tonight. The game starts at 7:20 p.m. Head over to Nomad's Adventure Quest in South Windsor to watch Monday night football and for snacks and beverages. The pregame munchies start at 7 p.m. and there's a 23-ounce beer special.
LIGHTS, LIGHTS, LIGHTS: Enjoy holiday lights from the comfort of your own car at the16th annual Fantasy of Lights in New Haven. It's open from 5 p.m. to 9 p.m. at Lighthouse Point Park in New Haven. Admission is $10 per car and your fee goes to a great cause – Easter Seals Goodwill Industries.