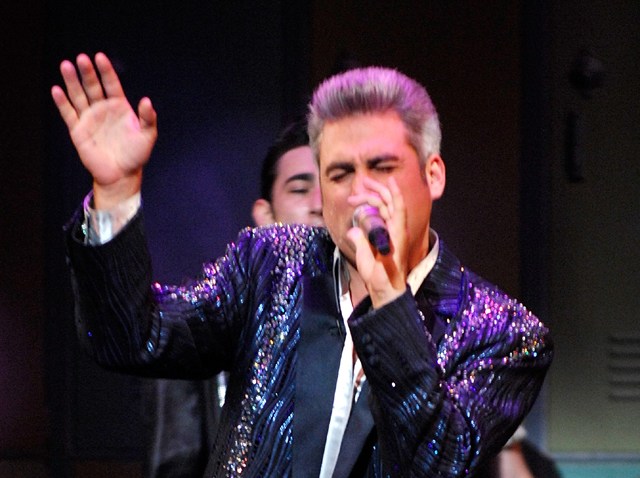 FROM IDOL TO GREASER: He brought us the "Soul Patrol." Now American Idol winner Taylor Hicks is bringing his talents to the Connecticut stage. Hicks is starring as Teen Angel in the touring production of Grease, which opens tonight at the Oakdale Theatre in Wallingford. For those who haven't seen the classic movie, or the hit stage show, Grease is the ultimate story of young love, and the high school sub-cultures in the 1950s. Tickets are $27-$77. The show runs through this weekend. Click here for show-times and more info.
GHOST STORY: It's been two weeks since the "Ghost Hunters" visit to Hartford's Mark Twain House aired on the Syfy Channel. Tonight, one of the men who took part in the investigation is coming back to the scene of the spooks. Ghost Hunter's Dustin Pari will discuss his experiences inside the Twain House, and other haunted haunts around the world. Pari will be joined by fellow paranormal investigator and lecturer John Zaffis, who has been featured on the Discovery Channel documentary, "A Haunting in Connecticut." Tickets for the event are $50. A portion of the proceeds will benefit the Mark Twain House & Museum. 6-9pm.
BARUCH HA-BOWL: What better way to spend the sixth night of Chanukah than with a trip to the lanes? The Friendship Circle is inviting families who have children with special needs to their "Chanukah Bowl," at Blue Fox Rock 'N Bowl in Simsbury. The evening will feature doughnut decorating, design your own Menorah, a Menorah lighting, a latke dinner and a gift for every child. The event is designed to introduce the children to other kids in the community, teach teens that it's "cool to be kind," and bring a little joy and cheer to the children with special needs and their families. 6:30pm.