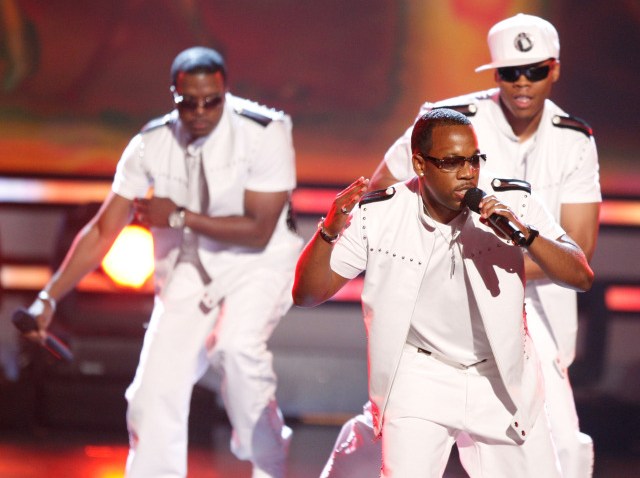 THAT GUY [COMEDY EDITION]: You may not recognize the name, but chances are, you've seen Greg Fitzsimmons or are at least familiar with his work. Fitzsimmons has won four Emmy Awards as a writer on "The Ellen DeGeneres Show." He's written for the HBO sit-com "Lucky Louie," "The Wanda Sykes Show," "Politically Incorrect with Bill Maher" and "The Man Show." On top of that, Fitzsimmons is one of the busier stand-up comics in the business (he's a regular on Letterman, Kimmel, Leno and Stern). And if all that wasn't enough, he's signed on to write his first book (telling his life story through disciplinary letters sent home to his parents). Tonight, Fitzsimmons is taking the stage at Comix at Foxwoods. Tickets for his 8 p.m. show are $25-$45. If you miss tonight's performance, he's in town for five shows through Saturday.
WAY BACK MACHINE: Remember the scene in "Liar, Liar" when Jim Carrey's character does everything in his power to call a blue pen red? That's me right now, trying not to type the word Poison for this next concert. Alas, it's a rule. When Bel Biv Devoe are in town, you must use some sort of Poison pun. Perhaps I can create the antidote (darnit). Anyway, the '90s hit R&B trio is hitting the stage at Toad's Place in New Haven tonight. Tickets for their 9 p.m. show are $25.
UNPLUGGED: Head to Norfolk tonight to see a special acoustic holiday show at Infinity Hall. The Infinity All-Stars features a trio of artists, who are favorites of the venue (which I suppose explains the All-Stars designation). Among the performers is Seth Glier, a singer/musician described by Performer Magazine as having an "intoxicating groove." Glier says his brother, who is autistic, as his biggest influence. Then, there's Liz Longley. The folk singer/songwriter has been racking up accolades over the past few years, including a grand prize at the International Acoustic Music Awards. Finally, enjoy the talents of Jen Lowe, whose songs are described as "bittersweet battle-cries of a great victory won against fallen relationships and personal struggles in a coming-of-age war." Tickets for the 8 p.m. show are $15-$25.