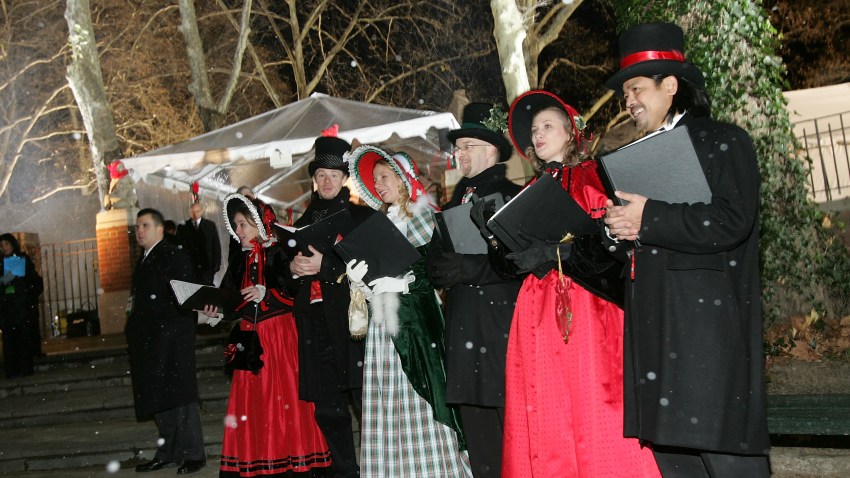 SMOOTH: From Matchbox 20, to Santana and Daughtry, no matter who Rob Thomas plays with, hits are sure to follow. Over the past decade (doesn't seem that long), Thomas has been a part of 80 million albums sold worldwide. You can see him live and in concert Friday night at the Mohegan Sun Arena. Tickets are $46. 7pm.

HOLIDAY HOOKERS: Get your minds out of the gutter people. The Thomas Hooker Brewing Company is teaming up with Harry's Bishop's Corner to bring a little cheer to kids at the Village for Children and Families in Hartford. The brewery will open their doors for an Open House Tour & Tasting. And besides the assortment of brews which is all you can drink (responsibly) for $10, you can get a slice of pizza for a buck. Portions of the proceeds will go to the village (an organization that provides behavioral health care and social services to thousands of kids in the Greater Hartford area.) 5-8pm.
NOT QUITE CHRISTMAS COMEDY: Comedian John Valby is taking the stage at Toad's Place Friday with his XXX-Mas Show. Valby provides plenty of dirty fun with his unique comedy that mixes music with comedy to come up with "Dirty Ditties," that stretch the boundaries of good taste, satire and current events. Perfect for anyone who's had just about enough of all the sappy Christmas movies, carols and shows. We probably shouldn't have to remind you that this one's adults only. Tickets are $15. 10pm.
INDIE DISCO: Head to The Shadow Room in Middletown Saturday night for some Shag Frenzy, an Indie Disco Dance Party. Get down on the dance floor as DJs spin the best in alternative, indie, new wave and post punk music. 9pm.
PALEOHOLIDAYS: The second annual "Twelve Dinosaurs of Christmas" event is going on this weekend at the Dinosaur Place at Nature's Art in Montville. There's plenty of fun for the whole family. The fundraising event (to benefit Big Brothers Big Sisters of Southeastern Connecticut) is a unique parody of the classic "Twelve Days of Christmas Carol," complete with festive lights, cheerful singing and, of course, dinosaurs! You can even meet Santa this weekend. The event runs Saturdays and Sundays from 11am-4pm.
COMMUNITY CAROLING: As Buddy the Elf reminds us, "The best way to spread Christmas cheer, is singing loud for all to hear." And in that vein, we invite you to head to Mystic Seaport Sunday for the 54th annual Community Carol Sing. Before the music, which runs from 3-4pm, there's a presentation of "The Star of Bethlehem," at 12, 1 and 2pm. The free program explores the winter skies, merging science mythology, religion, winter traditions and music. Admission to the Museum is free Sunday with the donation of a canned good, which will be donated to the Pawcatuck Neighborhood Center.
PACKING IN THE DONATIONS: The Hartford Wolfpack have a pair of home games at the XL Center this weekend, and they're asking for your help as they try to help kids in need. The Pack will be collecting donations at their game Friday against the Toronto Marlies and Saturday against the Hamilton Bulldogs (and we swear, we didn't make up those names). The donations will go to Connecticut Children's Place, which provides treatment, residential care, and education for abused and neglected children between ages 12-21. Every fan who participates this weekend will receive a voucher for a half-price grey- or red-level ticket to their home game on Wednesday, December 30. The puck drops at 7pm for both games. Click here for ticket info.