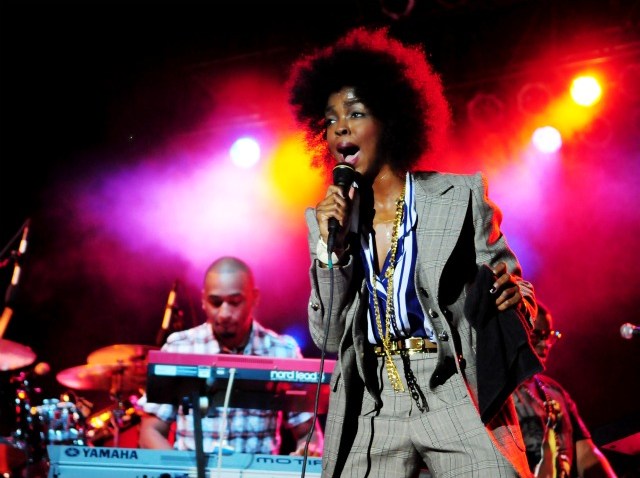 GET MISEDUCATED: There was arguably no artist more critically or commercially acclaimed in the 1990s that Lauryn Hill. With her smash hits with the Fugees to her Grammy Award-winning solo debut "The Miseducation of Lauryn Hill," it seemed like we were witnessing the beginning of one of the great music careers. But then, Hill disappeared from the music scene, leaving just about everybody wanting more. There's been talk of a new album for a few years now, but so far the wait continues. But tonight, yes tonight, you can see Hill perform live right here in Connecticut, yes Connecticut. Hill is taking the stage at Toad's Place. Tickets for the 9 p.m. show are $50.
HOLIDAY HUMOR: We've all got our own horror stories from the holidays. For us, it's painful. But for Steve Solomon, it's comedy. Tonight at the Long Wharf Theater in New Haven, you can see his show, "My Mother's Italian, My Father's Jewish, and I'm Home for the Holidays." When the whole family converges for the holidays, all the dysfunction emerges in a riotous dinner party. Tickets for tonight's show are $40. The "it's funny because it's true" laughter starts at 8 p.m.
STANDUP SHOWCASE: If you need a little more comedy in your life (and seriously, who doesn't?), head to Comix at Foxwoods tonight for "The Funny Guy Showcase." The show is co-headlined by Carl Yard and Dave Reilly. Yard is known as "The Ragin Bajin" (that means he's from Barbados). His edgy style has brought him to the Montreal Comedy Festival, the Boston Comedy Festival, HBO and a turn opening for Aretha Franklin. Reilly's shows have been described as a "one-man Broadway comedy production." Tickets for their 8 p.m. show are $15-$20.