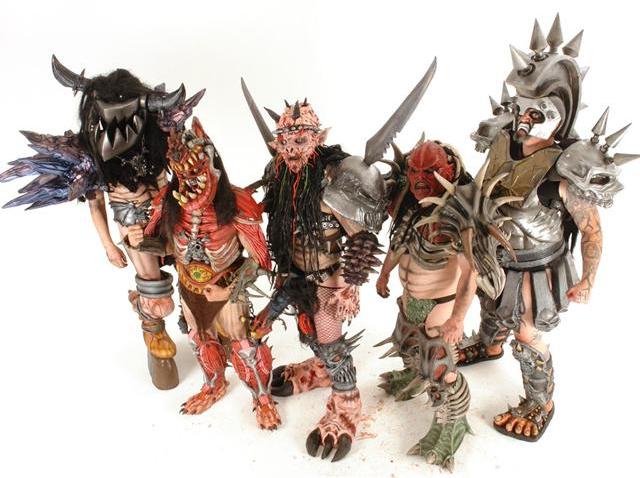 ANTI-GLAM: There are a few bands you think of when someone throws out the term Heavy Metal. Metallica, Judas Priest, Megadeth and Jethro Tull (seeing if you were paying attention). And while they may be some of the icons of the art-form. Few metal bands have more style than GWAR. The band, known for it's raw sound and frightening horror-inspired costumes is playing tonight at Toad's Place in New Haven. Check out their raunchy, obscene, frightening and endlessly entertaining show for $25. The shock rock begins at 8 p.m.
FA LA LA LA LOUD: Head to the Webster in Hartford tonight for a little post-Christmas hardcore. Metal Up Your Holidays is the perfect way to bridge the week between Christmas and New Years. For just $10, you can check out Orim, a Metal-Progressive band from Western Mass, Quite the Architect, a Jungle-Progressive band from Glastonbury and more. The show starts at 6 p.m.
WEATHER PERMITTING: Remember when we told you about how you could continue your post holiday frivolity in Norfolk Sunday night? Well, imagine our surprise when that pesky little blizzardy thing ruined your plans. The rare reunion show of Street Temperature at Infinity Hall had to be canceled Sunday because of the snow. But fear not, faithful WYDT fans. The band is still getting back together, only they're now doing it tonight. Relive the best of one of the state's premiere jazz fusion groups from the '70s and early '80s. The show starts at 8 p.m. Tickets are $20-$30.