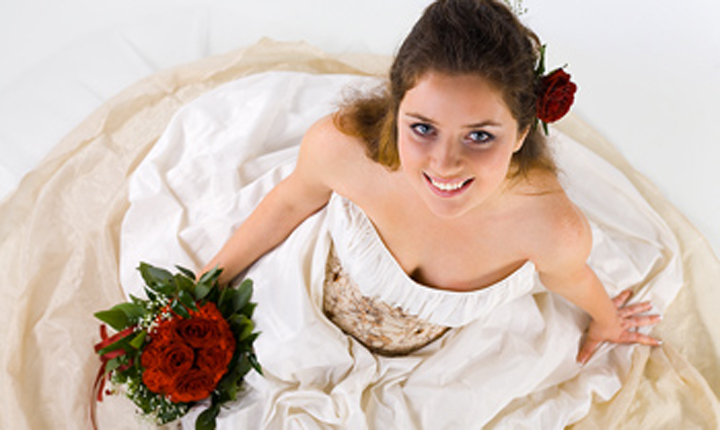 Every woman has imagined her wedding day thousands of times before the big day arrives.
Sometimes the details change over time, especially the gown.
Meriella Purna of Mariella Creations in Rocky Hill gives NBC Connecticut the inside scoop on what's hot and what's not for Connecticut bridal wear in 2012.
Very simple and elegant gown with minimal detail. The style is usually sheath or mermaid. The detail emerges with the use of accessories. Having an understated gown with bold jewelry such as chandelier earrings, cuff bracelets, and belts is very in, according to Purna.
Fitted, intricately beaded bodices with skirts made with tiers of laser-cut, unfinished sheer fabric. The skirt is full of angles due to the layers of the laser-cut organza or chiffon. This look is unique and trendy, Purna said.
Fitted bodices (sometimes rouched) with skirts full of detail, such as pick-ups or fabric-made flowers sewn into the fabric. Beads accent the flowers or pick-ups in the skirts to make them pop.
Traditional looks are less popular for Connecticut brides, according to Purna. Connecticut brides are looking for sophisticated, elegant styles made out of light fabrics, she said.
While not a dominant trend, shorter gowns are becoming more popular, especially for couples having a destination wedding.
As for color, diamond white and ivory gowns are more common than bright white ones. Two-toned dresses are popular, with either champagne or bold colored sashes as well, Purna said.
"When you go into a bridal shop, be open-minded and try on an assortment of styles. Many times you walk in with one idea, and end up with something really different. We try to encourage our brides to try different styles," Purna said.