LOVE IS IN THE AIR: It's Valentine's Day weekend, and that means restaurants across the state will be filled with couples in love. If you still haven't made your plans (you're probably a guy), never fear. WYDTW is here.
We start in Farmington, where Apricots Restaurant is offering the "Please Your Squeeze" dinner deal. You get a three-course, fixed price meal for just $100. The first course includes a choice of lobster bisque, a gourmet salad or a crab martini. Entrees feature Chilean sea bass, filet mignon or baked stuffed lobster. And be sure to save room for dessert, where your choices will be a flourless chocolate cake, raspberry trifle or tiramisu. Click here for reservations.
Moving over to West Hartford, where Fleming's Prime Steakhouse is celebrating the holiday all weekend long. Couples can share a special menu created just for two, complete with a Valentini cocktail and even a $25 gift card toward a future rendezvous. The sharing menu includes items like a porterhouse steak, a filet-lobster combo and a red velvet cake with chocolate-covered strawberries for dessert. Reservations are a must.
After dinner, head over to Torrington. On Friday night, the Nirvana Cafe is featuring a special showing of one of William Shakespeare's greatest love stories. The Blunt Objects Theatre will perform a staged reading of "A Midsummer Night's Dream," a comedy about magic, mis-adventure and romance. Tickets are $15, and include free coffee and dessert.

JAZZ HANDS: Start your Valentine's weekend with a little jazz music. The Monterey Jazz Festival is one of the most famous music events this side of Woodstock (ok, maybe not). Now, they're taking their show on the road. "The Monterey Jazz Festival on Tour," is an all-star line-up acts that's on a nationwide tour, which is stopping Friday night at the Quick Center at Fairfield University. The jazz dream team includes violinist Regina Carter, pianist Kenny Barron, vocalist Kurt Elling, guitarist Russell Malone, bassist Kiyoshi Kitagawa and drummer Johnathan Blake.
GONE PHISHIN': Maybe you need a little break from the romance, or perhaps Phish is your idea romance. Either way, this is your weekend. Trey Anastasio is in town. He'll take the stage at the Oakdale in Wallingford Saturday night with his side project, Classic TAB. Over the years, the band has TAB has helped create songs like "Bug," "Heavy Things" and "Backwards Down the Number Line." Saturday night, Anastasio will be backed by a six-piece band, complete with horns. Tickets are $39.50. 7:30pm.
MY FUNNY VALENTINE: Girls always say they look for a guy with a sense of humor. And not humor that starts with "pull my finger," and ends with "take my wife, please." Go for the real thing Saturday night at the Seven Angels Theatre in Waterbury. "Comic Valentine 2010" is playing at the theatre with stand-up comedy from John Garrett, Kerri Louis, Rich Ramirez and Richie Byrne. And if you think there's not enough romance in the offering, there's even chocolates and champagne included. Tickets are $29. 8pm.
IT FEELS SO GOOD: The Wadsworth in Hartford is celebrating the big V day by bringing together some classic couples. The museum is presenting their exhibit of Reunited Masters, "From Adam and Eve to George and Martha." The collection reunites works painted as pairs, but long since separated in different museums and even different countries. The exhibit runs through May 30th, so you still have some time to see the couples before they're reunion draws to a close.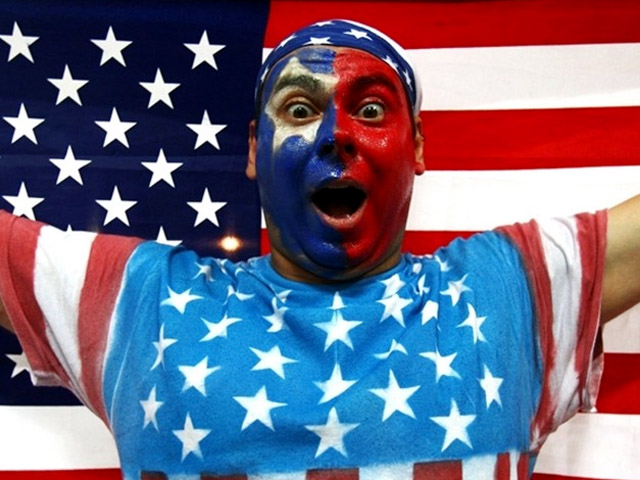 It's snow joke: The Vancouver Winter Games are here! Get more Olympics news on Olympic Zone
Fan us on Facebook
Follow us on Twitter