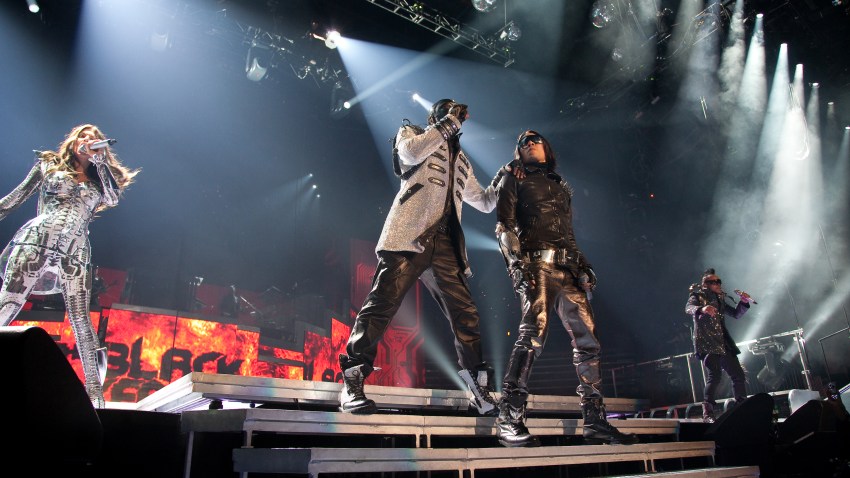 AH SARCASM: Often, we here at WYDTW like to offer up the lesser known, indie music acts that might not get as much play in the mainstream media, and this is no exception. Little-known group Black Eyed Peas are slowly trying to break-through in the rough and tumble music biz. And we think the kids have promise (what with the multi-platinum album and all those Grammy Awards). Saturday night, you can be among the first to see what the Peas are all about when they take to the stage at Mohegan Sun Arena. Tickets are $85 and $105. 7:30 p.m.
NOTE FOR NOTE: He's behind one of the most memorable songs of all-time and we'll do our best not to mention it here. Call it a WYDTW challenge. Any-who, Bobby McFerrin is a master of vocal mastery. Seriously, the guy's like a 10-piece orchestra all rolled up into one guy. See his pop and reggae skills on display Friday night at the Ridgefield Playhouse. Tickets are $75 and $80. 8 p.m.
ON A SILVER PLATTER: Some of the classic R&B acts behind some of the more recognizable songs (you're likely to hear on your favorite oldies station) are joining forces for a weekend of music in Bridgeport. The Cornell Gunter Coasters, who gave us "Yackedy Yack," The Platters, who were behind "Only You" and "The Great Pretender" and The Marvelettes who are responsible for "Please, Mr. Postman," will all be at the Downtown Cabaret Theatre. Between Friday, Saturday and Sunday, the bands will put on a total of five shows. Tickets are $19-$79. Click here for show times.
ON A STICK: Even though he's been touring for years, ventriloquist Jeff Dunham has become a comedy phenomenon in recent years. It seems like everywhere you look these days, there's Dunham and his myriad of characters (including favorites like Jose Jalapeno, Bubba J, Peanut and Achmed the Dead Terrorist). He's got his own series, TV, DVD and CD specials, he's appeared on "The Tonight Show," he's made millions touring and then there's his merchandise and the publication of his first book. Sunday, you can see Dunham at the XL Center in Hartford. Tickets are $44.50. 7:30 p.m.
LOCAL FLAVOR: Some of the best restaurants in the Avon area will gather at the Community Center Saturday night for the 2010 Tastes-of-the-Valley Winter Carnival. daCapo Ristorante Italiano, DISH n'Dat, Papacelle Ristorante, Rice Fields Asian cuisine, and LaTrattoria classic Italian will all present some mouth-watering food paired with more than 30 varieties of wine provided by M&R Fine Wines and Liquor, Thomas Hooker beers and a selection of Cabot Cheeses. There's even a silent auction and live music to complement the evening. All proceeds benefit the charitable efforts of the Rotary Club of Avon-Canton.
BRING ON THE BEE: Who doesn't love the spelling bee? This weekend, you can fulfill you enjoyment of youngsters asking adults to use big words in a sentence and enjoy some musical theater at the same time. "The 25th Annual Putnam County Spelling Bee" is playing at TheatreWorks in New Milford. The show is a clever and sophisticated musical, where six young spellers caught in the throes of puberty learn that winning isn't everything and losing doesn't necessarily make you a loser. Tickets are $28. Click here for show times.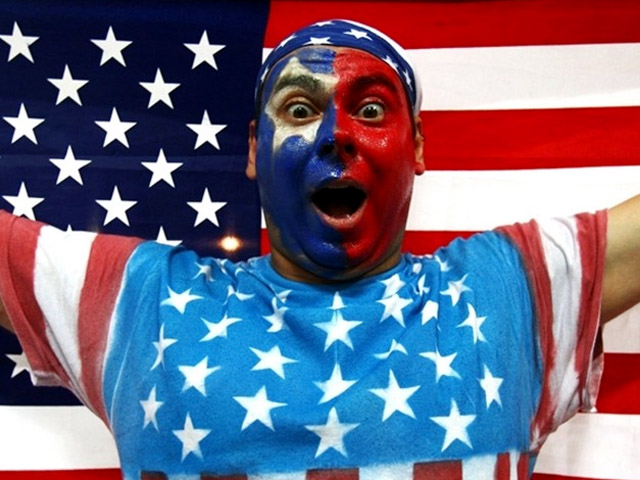 It's snow joke: The Vancouver Winter Games are here! Get more Olympics news from NBC Connecticut, fan us on Facebook and follow us on Twitter. You can also get the TV listings here.