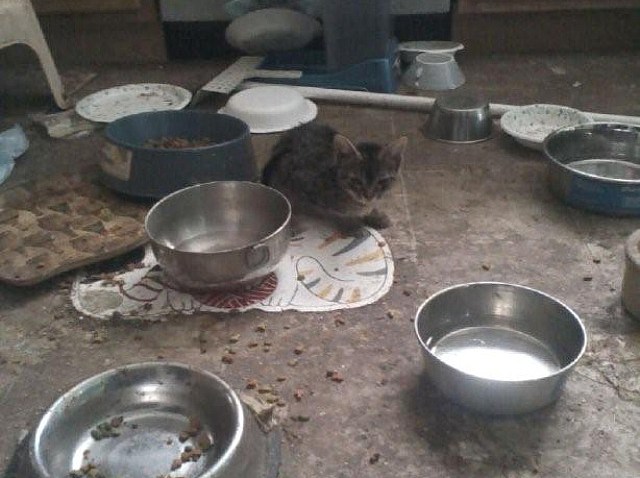 Animal control officers went to a home on Union Street in Branford for a possible hoarding situation, and inside, they found dozens of sick cats.
When animal control officers began investigating on Monday, they were allowed some access to the single-family home, where they found about 30 cats -- most feral, infested by fleas and in need of veterinary help for fleas, dermatitis, conjunctivitis, and fever, police said.
On Tuesday, an animal control officer went back to the house and began removing cat, when the person found a dead cat covered in fleas in the basement, police said. Another cat was actively giving birth to kittens that were also in need of care.
In all, 12 cats were removed and taken to a local veterinarian's office for evaluation.
Animal control officers returned to the home several times on Wednesday and Thursday to remove more cats in need, but they believe that 10 more cats have not been captured.
"Our officers assist Branford residents in a number of animal complaints every day, this certainly has been one of the worst in terms of not only the amount of animals but their need for immediate medical assistance, care and adoption." said Laura Burban Director of the Dan Cosgrove Animal Shelter.
Animal control officers are using Have a Heart traps to trap the remaining animals humanely.
Burban said the Cosgrove Animal Shelter is at full capacity and unable to care for the cats, so they need help from the public to foster and adopt the animals.
The shelter also needs donations to help with the treatments and medical expenses to rehabilitate these animals.
If you would like to help, call the Shelter at 203-315-4125 or Branford Animal Shelter 749 East Main St Branford CT 06405.