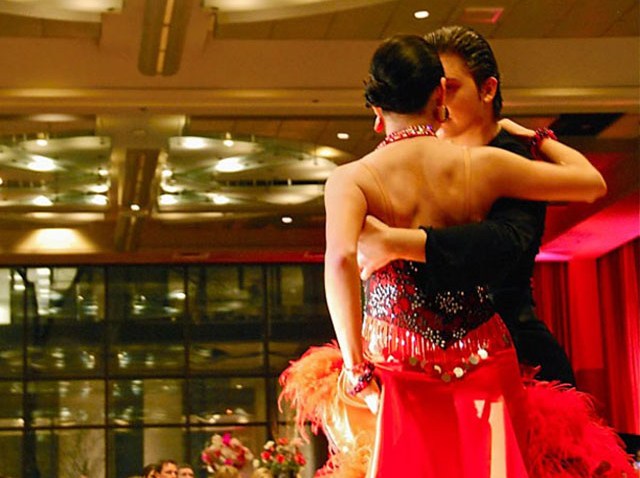 Feeling blue after the end of the St. Patrick's Day green? Don't feel too unlucky yet, as Connecticut is still alive with song and dance after the holiday at these fun events.
ART AND COCKTAILS: If you didn't get to drink green beer, check out Real Art Way's "
Creative Cocktail Hour
," held every third Thursday of every month, where lovers of music, art and cocktails can meet for some fun. This month's event features "Slide Slam," which is the works of 119 emerging artists from the East Coast and music from Trinidad's 12 the Band. The event runs from 6 to 10 p.m., and it's $10 or $5 for members.
FEELING SAUCY:
Humphrey's East Restaurant
in
New Haven
is holding a "Hot Latin Thursday" event, featuring free salsa dance lessons with instructor Alisa and dj'ed meringue and cha-cha music. Single? No worries, because you dont't need a partner to enjoy the fun.
GET OUT THE AGGRESSION: Angry that St. Patty's has passed? Dance away your aggression at
Gotham Citi Café
's "Rock n' Roll High School" event in New Haven, where DJ Stella will spin punk rock, indie, emo and every other sort of dance-based angst you can imagine. Thursday nights is also college night, so quench your thirst with $1 drinks and drafts until 11 p.m.