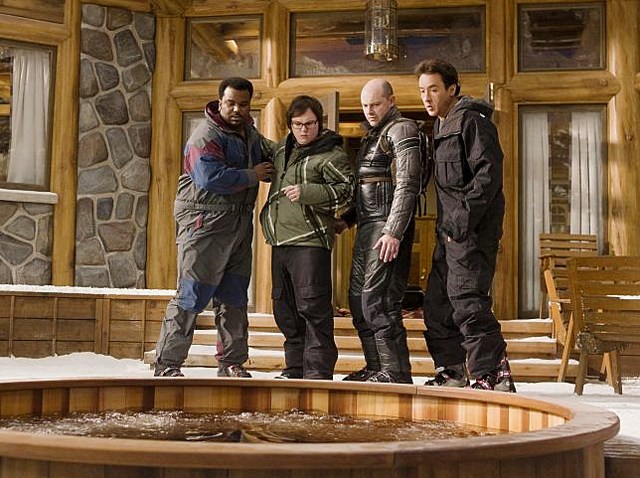 POST-SKA: Back in the late '90s, ska music was one of the most popular genres around. The airwaves were filled with the likes of Reel Big Fish to Sublime and even No Doubt. And in that vein, came ska-punk band RX Bandits from Orange County. The band made a name for itself as a group willing to take musical risks and lyrical stances. Since then, they've taken their progressive sound to a new level, forgoing the ska in favor of a more raw sound leaning toward the moodier reggae. Tonight, you can see them for yourself at Toad's Place in New Haven. Tickets are $15. Show is at 8 p.m.
GOODBYE GLUTEN: Millions of Americans suffer from a gluten intolerance. And far too often, we here at WYDT don't help our culinarily challenged (not that you can't cook) brethren out. Tonight, that all changes. Burtons Grill in South Windsor is teaming up with Nature's Grocer tonight for a delicious dinner tailored specifically for those suffering from a gluten intolerance. The four-course gluten free wine dinner is entirely gluten-free, (though we think folks who can tolerate gluten will still enjoy). Starts at 6:30 p.m.
MOVIE MADNESS: Why suffer through all those weekend crowds at the box office. If you've got the time and the inclination, we think Monday is the perfect movie night. But what to see? You could plop down your hard earned cash for the omnipresent sci-fi (sort-of) buddy comedy, "Hot Tub Time Machine." And we have to admit, there's something oddly appealing about John Cusack trying to regain his '80s cache. But if you're looking for something a little more intellectually engaging, try heading over to Real Art Ways in Hartford for "Red Riding: 1974" The film, which is inspired by the true story of the Yorkshire Ripper, centers on a rookie journalist whose investigation of a series of child abductions and murders leads him to some shocking revelations. Enjoy the shows!