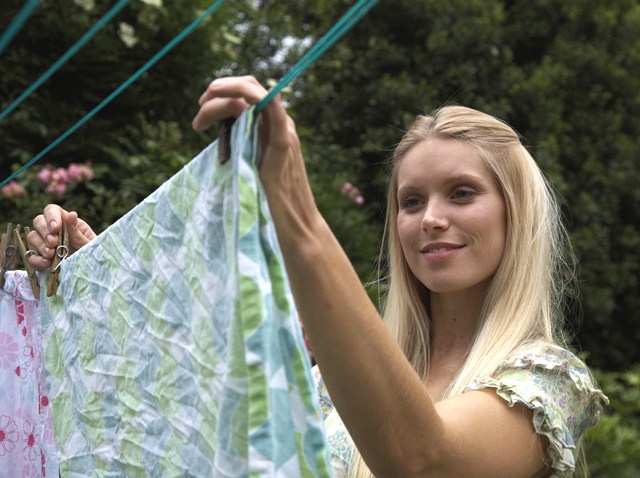 HOW'S IT HANGIN'? OK, so we're told that today is National "Hanging Out Day." So, in that vein, we suggest that you give your buddies a call, order a pizza, deal some cards, throw in a movie and you know, just hang out. (So it turns out National Hanging Out Day is actually a push by environmental groups to get people to hang their clothes out to dry rather than use energy-hogging dryers. But you know what, while we're all for saving money and energy, we like our idea too. So hang your clothes up, then call your buddies and order the pizza.)
ELM STREET EATS: If hanging out isn't your thing, the why not head out to New Haven. Restaurant Week 2010 is underway. The best dinner bargains of the year can be found right now through April 23. Twenty-seven of the city's best restaurants will offer special lunch and dinner deals all week. The fixed-price lunches will cost you just $16.38 (in honor of the the city's founding in 1638). Dinners will cost you just $29. And to top it off, more than a dozen downtown stores are offering discounts if you can prove you partook (is that a word) in a Restaurant Week meal. Click here for a list of participating restaurants and some tips to make sure your dinner is perfect.
GOING NATURAL: There's a movement happening in the culinary world. All of a sudden, gluten is a four letter word (and I might not be good at math, but I'm pretty sure gluten has at least 22 letters). If you want to jump on the bandwagon, tonight's your night. Head to Delia's in Wallingford for a lesson in innovative vegan, lo-cal and live gluten-free cooking. Chef Mark Shadle of "It's Only Natural" in Middletown will show you how things like sprouts and seeds, leeks, tofu and even millet can be turned into gourmet dining. The class is $60 and runs from 6:30 p.m. to 8:30 p.m.