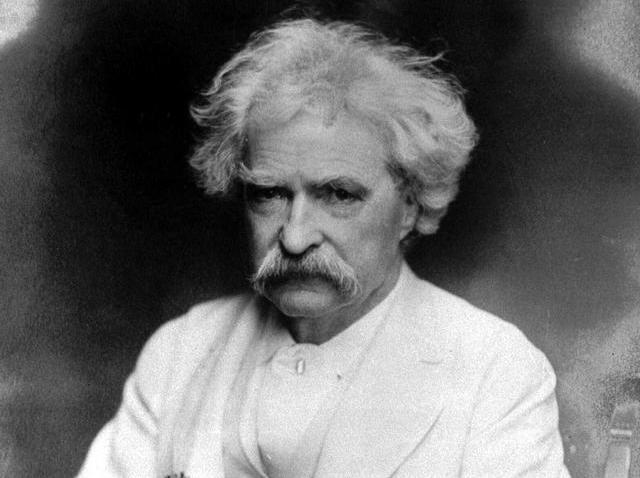 GHOST STORIES: A spooky event is on tap for tonight in Hartford. The "Mark Twain Centennial Séance" at the Mark Twain House & Museum. The evening includes (obviously) a séance performed by celebrated New York illusionist Todd Robbins, an exclusive VIP ghost tour of the house (only 18 people allowed), hosted by the one and only Lorraine Warren to see if Mr. Clemens may return to his Hartford home on the centennial anniversary of his death. And the icing on the cake of the evening is just that, a cake. Charm City Cakes, the bakery featured on Food Network's Ace of Cakes will provide dessert in the guise of a Mark Twain House Cake (maybe if Twain doesn't appear, Duff will). Tickets are $60 for the séance and $150 if you want a spot on the tour. 7:30pm.
LICKING OUR CHOPS: Back in the '60s, singer-songwriter Dan Hicks became one of the central defining features in American Roots music (he's recorded with everyone from Tom Waits and Elvis Costello to Brian Setzer and Bette Midler). Tonight, he's bringing his acoustic ensemble the Hot Licks (and their backup singes the Lickettes) to the Garde Arts Center in New London. Hicks and his band deftly blend swing, jazz, folk and country music to create sound they call "Folk Jazz." Tickets are $45. 7:30pm.
YEAH, YEAH, YEAH: It's a classic story that's been the inspiration for the Tom Hanks-Meg Ryan romantic comedy "You've Got Mail," and Jimmy Stewart's 1940 "The Shop Around the Corner." Two people are madly in love, only they don't realize it because they can't stand each other. It started as the Hungarian play "Parfumerie" and lives on stage tonight at the Westport Country Playhouse as "She Loves Me." George and Amalia are caught up in a feud at the perfumery where they work, but neither realizes that the other is their anonymous romantic pen pal. Tickets are $35-$65. The show runs through May 8. There are shows today at 2pm and 8pm.