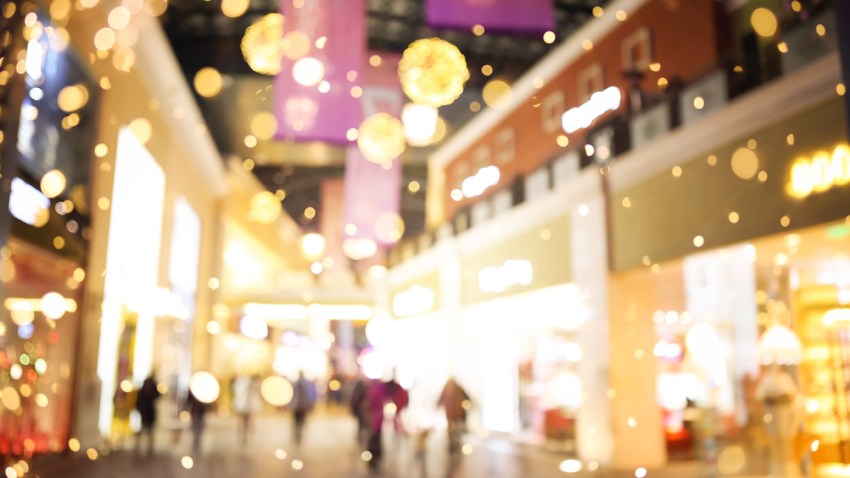 The following content is created in consultation with Westfarms Mall. It does not reflect the work or opinions of NBC Connecticut's editorial staff. Click here to learn more about Westfarms Mall.
Wouldn't it be nice if shopping for gifts was as much fun as giving and receiving them? At Westfarms, it can be. With a mix of unique and exclusive-to-the-market retailers including Louis Vuitton, Tory Burch, Kate Spade, Nordstrom, Tiffany and Co. and Vineyard Vines, Westfarms is a one-of-a-kind destination where you'll find more joy while finding everything you need. Get started with these easy tips:
1. Make a people list, not a gift list
A list is essential for staying organized and focused. But before you write down what to buy, take a moment to focus on who you're buying for. Think of a special moment you've shared—or an interest or need someone has expressed—and let that lead you to ideas for items they'd love. For fitness fans, be sure to visit the Peloton Show1 Room in Center Court and stop by Lululemon and Athleta for the hottest trends and latest fashions.
2. Go with the flow
Instead of making a beeline from store to store, let yourself be guided by interesting displays that catch your eye. Enjoy the music and decorations. Pause for a warm drink at Starbucks, The Green Teahouse or Nespresso, or enjoy a sweet treat from Munson's, Godiva, See's Candy or Harry and Davids. It's when you're not looking for something specific that you'll stumble across the perfect item.
3. Buy with intention
The best gift are those that surprise and delight. Match the people on your list with items that even they might not know about by going straight to the experts. Head to The North Face for the newest gear and must-have gadgets, or check out the latest releases in entertainment and devices at Apple, Microsoft, Amazon Pop-Up and Game Stop.
4. Build an experience
Close your eyes and picture your gift being opened. What details can you add to make the moment even more special? While you shop, keep an eye out for touches you can bring home, like beautiful decor from Pottery Barn. Pause for lunch at Brio, PF Changs or California Pizza Kitchen, and look for menu inspiration for a special holiday dish.
5. Make your destination matter
The secret to enjoying holiday shopping, even at the busiest time of the year? Go where you can find everything for the season in one place. Click here or call 860-561-3024for holiday hours, events and special offers at Westfarms, conveniently located seven miles southwest of Hartford.