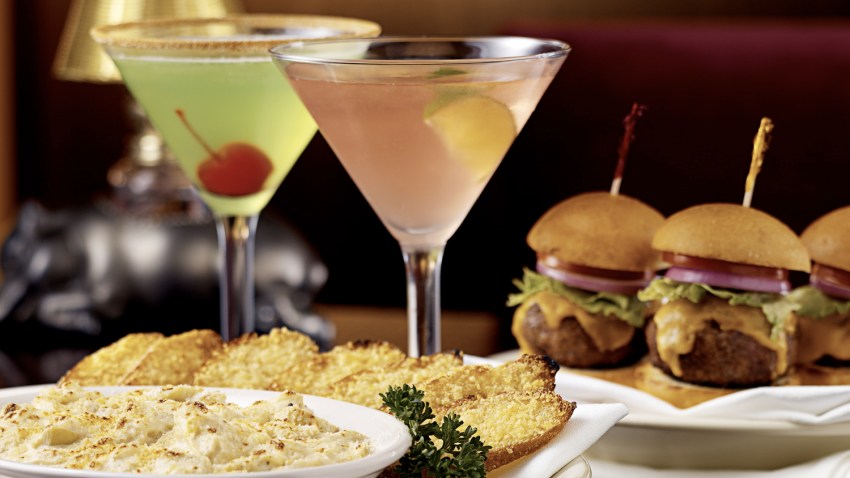 HEP CATS: Enjoy an evening of modern poetry tonight in Hartford. We're pretty sure that means regular poetry, but without the berets, sunglasses, bongos and soul patches (right on daddy-o). Tonight's entertainment at The Studio @ Billings Forge features Brush & Ink: A Night of Modern Poetry in the Japanese Tradition. Stanford M. Forrester, a past president of the Haiku Society will be among the poets performing. Forrester's latest book is the Haiku Manual of Icarus and others myths. So you can probably expect an evening of high quality, but brief poems by some pretty talented people. Tickets are a whopping $0. 7 p.m.
DINNER...: Let's face it. A quality dinner at Morton's doesn't come cheap, usually. But if you head to Hartford at the right time tonight, you can enjoy some great food, without digging so far into your pocket that you reach those little lint balls. 'Power Hour' at Morton"s includes $4 beers, $4 glasses of wine, $7 martinis and plenty of bar food for just $5. Your choices include crab cakes, cheeseburgers, filet mignon sandwiches, oysters, and oh, so much more starting at 5 p.m.
AND A MOVIE: Now that you've had your dinner, it's time to sit on your butt in a chair and watch a movie. But who wants to see big budget blockbusters like Iron Man 2 or Robin Hood. Why not give your love, and your hard earned cash to a lesser-known piece of film-making. Now, here at WYDT, we aren't movie critics, but we think this one sounds intriguing. City Island, starring Andy Garcia and Julianna Margulies, is about a family man in the Bronx who makes his living as a corrections officer, but his dream is to become an actor. So he sets out to take lessons. But rather than tell his wife he wants to be an actor, our hero lets his wife believe his weekly poker games are a cover for an extramarital affair. You can check out City Island at Bowtie Cinema City in Hartford.