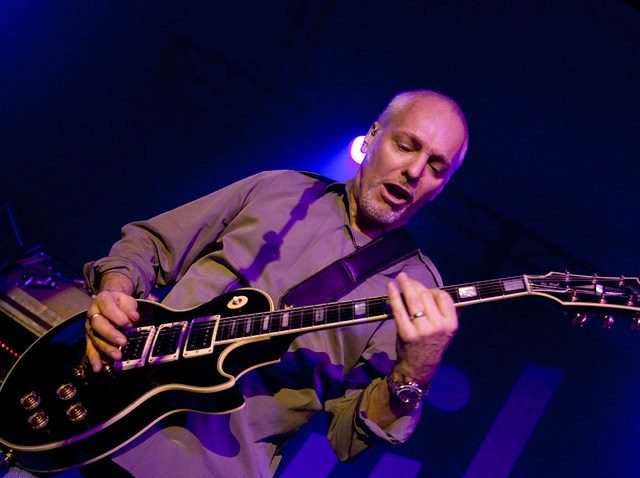 WHALE OF AN IDEA: The International Festival of Arts & Ideas continues tonight in New Haven with a classic piece of literature, transformed for the stage. Moby Dick will be performed at the Long Warf Theatre. The show is a stunning one-man performance adapted from Herman Melville's quintessential American novel. Conor Lovett (think he's Lyle's brother?) stars in the drama, with music from Caoimhin O'Raghallaigh (think he's Irish?) on fiddle, viola and uileann pipes (fancy name for bagpipes). Tonight's show (the play runs through the 19th) is at 8 p.m. Tickets cost $15-$40.
NOT SO LONELY: They stormed onto the mainstream with their 2004 smash hit "Heaven." Now, drawing on their inspirations, and their self-described "Texas Rock 'n' Roll" sound, Los Lonely Boys are bringing back the sounds of 1969. The EP of covers pays tribute to the seminal year in music (with tracks like Santana's "Evil Ways," The Beatles' "She Came In Through the Bathroom Window," and The Doors' "Roadhouse Blues." Get a preview of Los Lonely Boys latest effort live tonight at Infinity Hall in Norfolk. Tickets are $60-$90. The show starts at 8 p.m.
COMING ALIVE: They were one of the biggest acts in Rock music for decades. He's behind one of the biggest live albums in music history. Tonight, Yes and Peter Frampton will take the stage on the same night at Mohegan Sun Arena. Yes has sold more than 30 million albums in their long and storied career. Frampton is one of the most respected guitarists in music and won a Grammy in 2006 for his album Fingerprints (and you hopefully know all about Frampton Comes Alive and his talking guitar). Tickets for tonight's show are $35. Get ready to rock at 7:30 p.m.