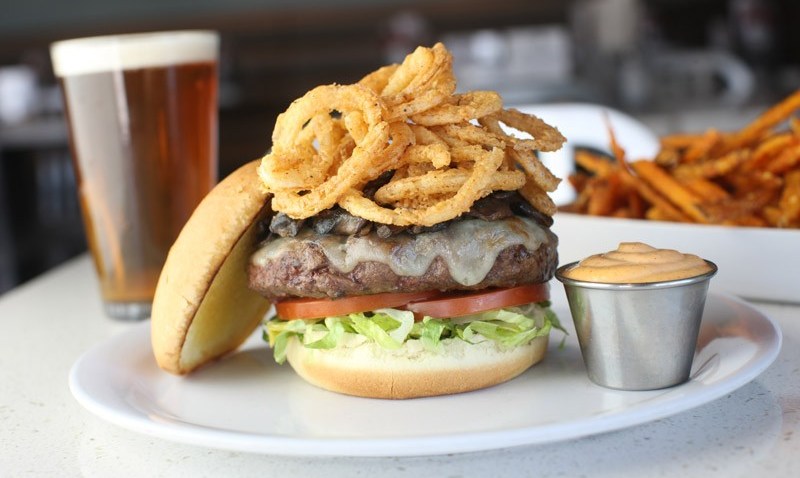 BETTER LATE THAN NEVER: Sure, Father's Day was more than a week ago. But that doesn't mean we should completely overlook the old man. And what better way to show Dad some love, than with a little beer and a little food. Head to the Wood-n-Tap in Hartford tonight for a Father's Day Beer Dinner. The meal includes six courses of papa-pleasing-particulars, and each course comes complete with Limited Specialty Crafts of Dogfish Head and Sierra Nevada brews. The night is capped off with a complimentary stogie out on the Tap's patio. Tickets for this man-meal are $75. Dinner will be served between 6:30 p.m. and 9:30 p.m.
THROWN FOR A LOOP: Visceral tunes are in the offing tonight in New Haven. Loop 2.4.3 will take the stage at Cafe Nine. Loop 2.4.3 is a composer/performer/band that's drawn comparisons to the likes of Brian Eno and Moondog. Their new album, Zodiac Dust, even features instruments of their own invention. Joining Loop 2.4.3 will be Johnny Rodgers. Tickets are $10. The show starts at 8 p.m.
SMOKEY 'EM IF YOU GOT 'EM: The legendary stage show Smokey Joe's Cafe makes a stop in Connecticut tonight. The show features the songs of Leiber and Stoller (like the show-stopping tunes Yakkety Yak, Charlie Brown, Hound Dog, Love Potion #9, Jailhouse Rock and many more). Want to see the show? Head to the Connecticut Repertory Theatre at the University of Connecticut. Tickets are $6-$37. Tonight's performance starts at 7:30 p.m.