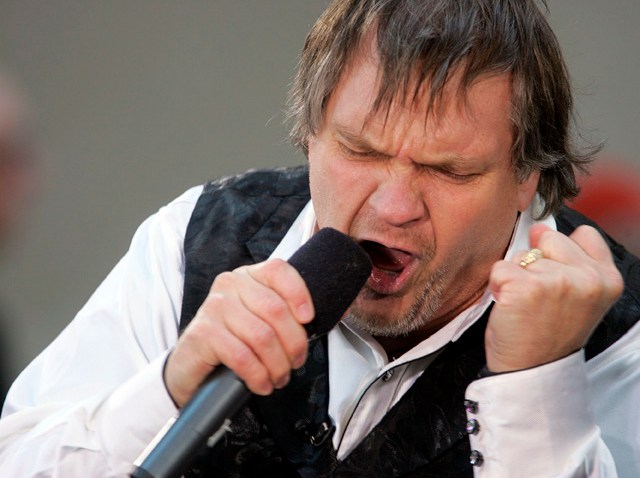 LOAFING AROUND: In history, we can only think of two successful people named meat. One was Tim Robbins' character's nickname in "Bull Durham." The other is the one and only Meat Loaf (did you know he's a fantasy sports nut?) Tonight you can check out Mr. Loaf live and in concert at Mohegan Sun Arena. Meat Loaf's latest studio album "Hang Cool Teddy Bear," was inspired by the 1970 film "Beyond the Valley of the Dolls," and features guest appearances by Jack Black, Hugh Laurie (House to you and me) and American Idol judge Kara DioGuardi. Tonight Meat Loaf will welcome guest Lisa Bouchelle to the stage. Tickets are $42. The show starts at 7:30 p.m.
ADOPTED BROTHER: Don't feel like shelling out $42 for Meat Loaf, but you're still planning on hanging out in the Mohegan Sun area? Why not keep your hard earned money (at least until you hit the tables) and check out Matt "Guitar" Murphy Band in the Wolf Den. "Guitar" has had his own band since 1982. But before that he played with the likes of Howlin' Wolf, Ike Turner and the Blues Brothers. You can even check him out in the Blues Brothers movies (he plays Aretha Franklin's husband). In that time he's made a name for himself (and a nickname for that matter) as one of the best blues guitarists in the country. The show starts at 8 p.m.
JAZZERCISE: It's the second Monday in July, and that means it's time for the second installment of the Hartford Jazz Society's "Monday Night Jazz" series. The free music series provides entertainment for you and yours at Bushnell Park every Monday through August 2nd. Tonight's lineup features tribute to Fela Kuti (a Nigerian-born musician and activist) and Nat Reeves (a Jazz bassist who was born in Virginia but now calls Hartford home). The jazz starts at 6 p.m. and will be followed by a jam session at Black-eyed Sally's.