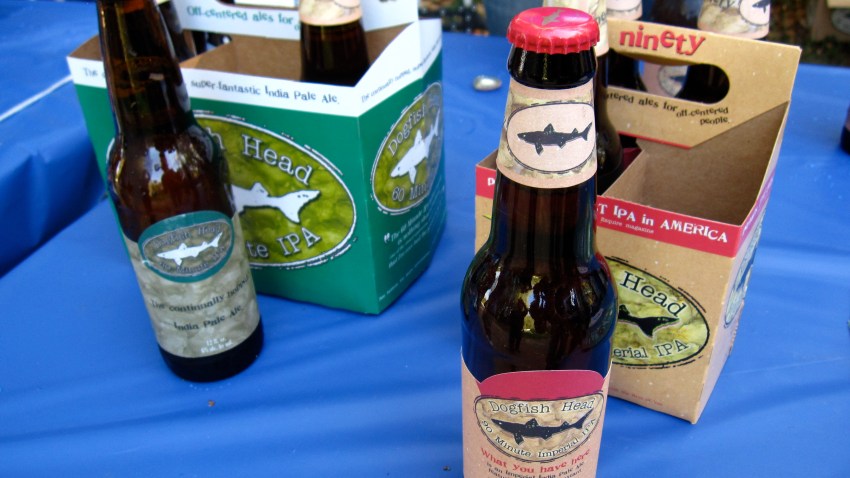 GOING THE DISTANCE: Back in the '90s, you could scarcely get away from Cake's ubiquitous (that's redundant isn't it) hit, "The Distance." The band followed it up with an equally catchy (annoyingly so at times) "Short Skirt Long Jacket." The band epitomized what it meant to be '90s geek-rockers with their ironic sensibility and offbeat sound. Tonight, you can see them live at the Ives in Danbury. (Yup, we know there was a rhyme hidden in there). Tickets are $27 to $47. The show starts at 8 p,m.
SITTIN' ON THE DOCK OF THE RIVER: Get a headstart on a summer weekend with a trip to historic Essex Harbor and The CT River Museum. Take part in Thursdays at the Dock for a lovely evening cocktails and music with a waterfront view. The museum's shop and North Deck are open from 5:30 p.m. to 7:30 p.m, with a cash bar and light snacks available. Or, you can take a sunset cruise aboard the schooner Mary E at 6 p.m. It's just $5 to join the fun.
HAIR OF THE DOGFISH: Morton's in Hartford is the place to be tonight if you're a beer enthusiast (or just want to pretend). The restaurant is teaming up with Dogfish Head Craft Brewery for a special Hoppy Hour filled with brews and bites. The Dogfish Head Beer and Cheese Tasting will feature a selection of the brewery's brews, including the Midas Raison D'Etre the Palo Santo Marron and the classic 90-minute IPA. Hors d'oeuvres include tuna tartare canapes, smoked salmon wedges, petite lamb chops with brie and petite filet mignon sandwiches (oddly enough, the only cheese we see on that menu is the brie). It's $45 per guest to attend, with a portion of the proceeds going to the Make a Wish Foundation. The taps are open from 5:30 p.m. to 7 p.m.