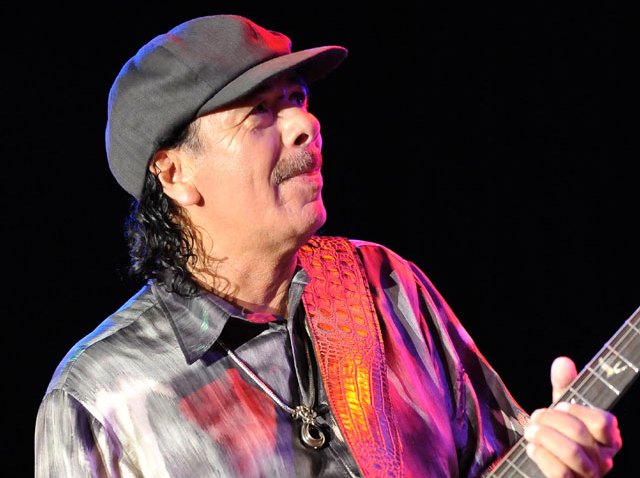 SMOOTH: He's one of the most successful, influential and respected musicians of all time. In the past 40-odd years, Carlos Santana has done everything from take the stage at Woodstock to release a hit record where he never sings. Tonight, you can check out Santana at Mohegan Sun Arena as part of his "Universal Tone Tour 2010." The concert will feature hits from the guitar god's past, present and future. Carlos and the Santana Band will be preceded by special guest, Steve Winwood. Tickets are $65.50 and $85.50. The show starts at 7 p.m.
THE NEXT GENERATION: Back in the day, there was arguably no band bigger than Credence Clearwater Revival. With hit after hit, CCR etched their place in rock music history. Then, as so often happens, the band-mates just couldn't get along and they broke up. Now, some of the original members have reconnected to form Credence Clearwater Revisited. And tonight, you can check out the new CCR at the Ridgefield Playhouse. Fogerty may not on board, but you can still hear some of your old favorites including "Fortunate Son," "Who'll Stop the Rain," "There's a Bad Moon on the Rise" and more. Tickets are $90-$125. The show starts at 8 p.m.
OH WHAT A NIGHT: Oh yes it's ladies night, and the feeling's right. Head to the Wood-n-Tap in Hartford to check out the state's all-new women's social club, Chat Chew and Chocolate. The group is kicking off it's newest chapter with a Chocolate Happy Hour. You can learn about the club, meet new friends, relax, enjoy some chocolate goodies and share a few laughs with the ladies. The Happy Hour is actually two hours, and runs from 6 p.m.-8 p.m. For more info on the club, or to become a member, click here.