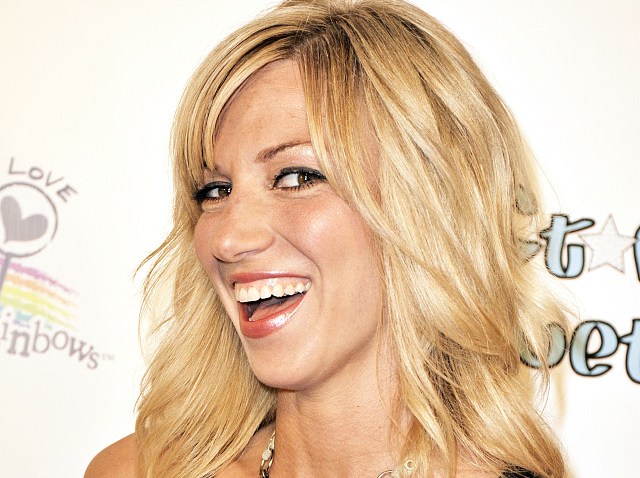 OUT OF HER DREAMS: She's remembered by almost everyone as an 80s pop icon, but Debbie Gibson (Yes, she goes by Deborah now, but she'll always be Debbie to us), has done very well as she's grown up from that 16-year-old sensation. Gibson lit up the late 80s with her smash hits "Out Of The Blue", "Foolish Beat", "Shake Your Love" and "Only In My Dreams". She's had a second career on Broadway, and now she brings her amazing voice to the stage with "Cirque Dreams Jungle Fantasy" at the MGM Grand Theater inside MGM Grand at Foxwoods Resort. Tonight's show is at 7 p.m. Tickets are $35-$75. "Cirque Dreams Jungle Fantasy" runs through Sept. 1.
TIGER BEAT: Sticking with the 80s theme, Jimi Jamison is playing Mohegan Sun's Wolf Den tonight. Who the #$&&# is Jimi Jamison you ask? If I told you he co-wrote the theme to "Baywatch" would that help? Still not sure? Ok, then how about this. Jimi Jamison fronted the band Survivor, and is the voice you hear on their huge hit "Eye Of The Tiger". Jamison and the band followed up that mega-hit with "High On You" and "The Search Is Over." We can't guarantee you'll hear any Survivor tonight, but the free show starts at 8 p.m.
WHAT A DRAG: If you're looking for something a bit more edgy, head to York Street Cafe in New Haven for Dine & Drag. For $15.95 you get a meal, and advice from the one and only Robin Banks. The improv show begins with Banks dishing out pointers like a TV talk show host and ends with some kitchen kitsch. For those of you who are a bit slow on the uptake, the "Drag" part of Dine & Drag is exactly what you think. There are two seatings tonight, one at 5:30 p.m. and the other at 7:30 p.m. Reservations are preferred.