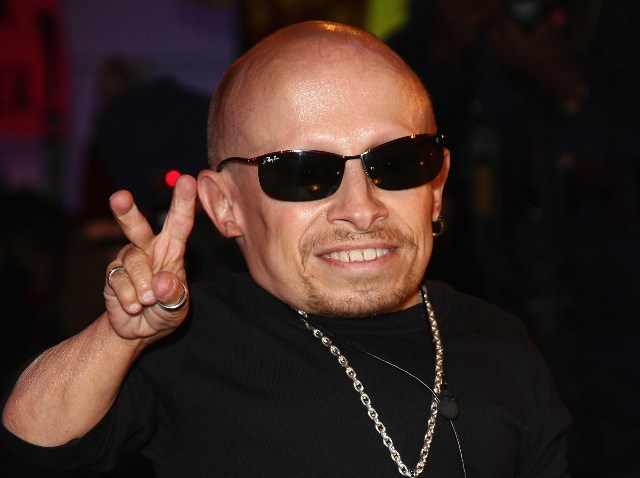 MINI BAR: Kick off your weekend with the biggest little party host in Connecticut. Verne Troyer is hanging at Shrine at MGM Grand at Foxwoods Friday night. You remember Verne Troyer? You know, Mini Me from the Austin Powers movies? Well, he's not hanging with Dr. Evil anymore, instead he's hanging with you.
FEELING THE VIBES: That's right, it's that time of year again. Thousand flock to Seaside Park in Bridgeport for The Gathering of the Vibes. Think a lot of hippies and music lovers all in one place for a non-stop weekend of live shows, camping, free love (ok, that was the 60s), and fun. There are three stages filled with performers all weekend long. Acts this year include Primus, Further (featuring Bob Weir and Phil Lesh of the Grateful Dead), Jimmy Cliff, Max Creek and Deep Banana Blackout. Check out the event website for when each band will be performing. Tickets range from $80 for a single day to $240 for a weekend camping pass. The four-day event runs through Sunday.
HAMMER TIME: He may not still be wearing those signature pants he had 20 years ago, but MC Hammer is still doing his thing. His "U Can't Touch This" was one of the biggest hits of the 90s, and he's sure to pull it out when he takes the stage at Mohegan Sun's Wolf Den. The free show begins at 8 p.m.
GIRL POWER: So they've dropped the "fair" from the name, but Lilith 2010 still boasts a powerhouse lineup of some of the best-known female artists in music. Sarah McLachlan, co-founder of the original event in 1997, will headline the show at the Comcast Theatre Sunday. You'll also be able to see the Indigo Girls, Sara Bareilles, Ingrid Michaelson, Beth Orton and more. Tickets are anywhere from $18.75 up to $107. The show starts at 3 p.m.