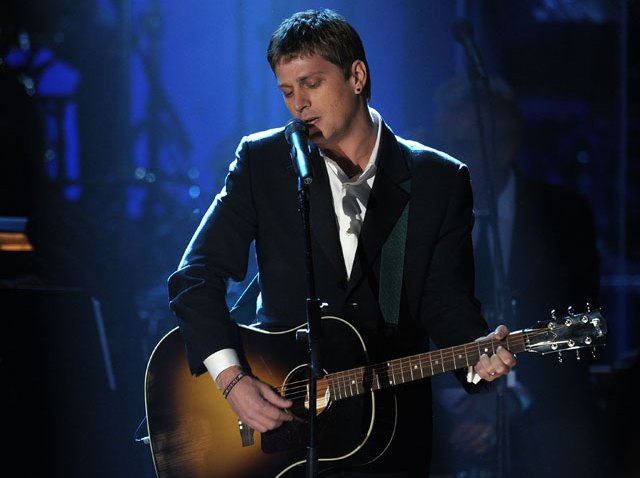 MATCHBOX ONE: He had a string of hits with his Matchbox Twenty bandmates. He even struck radio gold, providing the vocals on Carlos Santana's mega-hit Smooth. Tonight, Rob Thomas is all by his lonesome (well, he'll probably have some friends with him). Thomas is playing the Mohegan Sun Arena as part of a very special summer tour. Proceeds from the night's festivities will benefit the Sidewalk Angels Foundation. It's a group Rob and his wife Marisol founded to address social issues for humans and animals alike. Tickets are $40. The show starts at 7:30 p.m.
ANTE UP: Since 2006, New Haven quartet All in Blind has been making a name for themselves in the local music scene. After a few years building up their repertoire, the band headed into the studio recently, and their first full-length album is about to drop. Tonight, you can see a sneak preview of the tunes at City Steam in Hartford. Two members of the band (Ian and James if you're curious) will take the stage for an intimate acoustic set. The jams kick off at 9 p.m.
ROCKIN' THE MIC: Open your hearts and your ears and head to the Space in Hamden for a little open mic. The evening focuses on folks who bring original material to the table. If you got the chutzpah to bust out your guitar and song-book (good for you), be ready to play two songs or spoken word. The evening will also feature Brookly-based vocalist and composer Xenia Rubinos. It's just $5 to join the fun. The mic is turned on at 6:30 p.m. and Xenia takes the stage at 8:30 p.m.