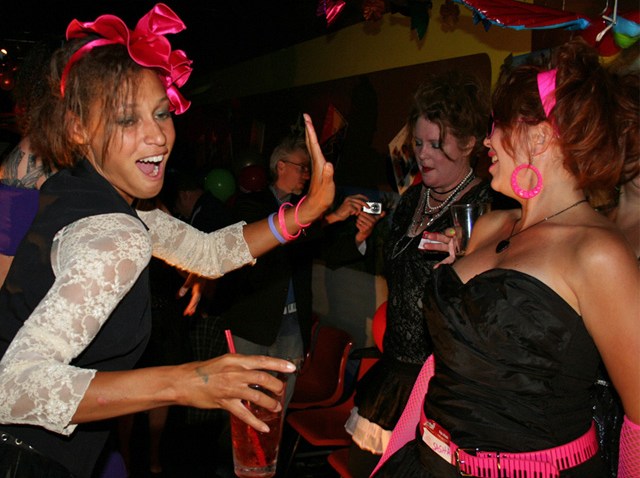 WHAT I GOT: Sublime may no longer be with us, but that doesn't mean their music is gone. San Diego-based tribute band 40 oz. to Freedom is making a stop tonight at the Main Pub in Manchester. The group brings a similar sound as Sublime and has the same energy during their shows that will leave you wanting more. Show is at 9 p.m.
JUMPING IN THE WAY BACK MACHINE: It's all about the '80s at the Hard Rock Café at Foxwoods tonight. From the music, to the trivia, Totally 80s has everything for those of you who still rock the acid washed jeans, feathered mullets and Michael Jackson "Beat It" jackets. Jackie Steele of The Wolf 102.3 is your host for the evening. Show is at 8 p.m.
ON HOLIDAY: Comedy is on the menu in New Haven at the Elm Shakespeare Company tonight. "Holiday," a romantic comedy set in the year before the depression is playing tonight. The show centers around a filthy rich family and a man's desire to leave the day-to-day grind and take a holiday to find himself. Of course this leads to trouble with his fiancée. Tickets are just $20 for adults. Show starts at 8 p.m.