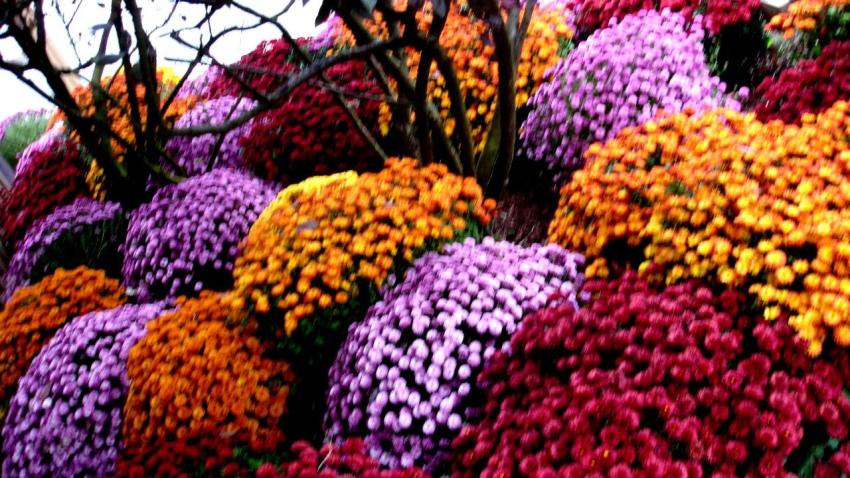 MUMS THE WORD: Enjoy the beauty of the season with a little fall gardening. Don't worry if your thumbs lack any green hue. Head to the Westport Country Playhouse to get all the info you need to keep your house filled with flowers and greenery, even as the winter chill sets in. Click here to sign up. Starts at 7p.m.
FROM MUNICH TO WILLIMANTIC: Sample dozens of seasonal beers at the Willimantic Brewing Company's Oktoberfest Beer Tasting. Besides tasting lagers and ales, you can also enjoy complimentary hors d' oeuvres, get a tour of the brewery and even learn how to make your own home brew. It's $30 per person, and $5 from each ticket will go to the American Cancer Society (get buzzed for a good cause!). 6-9pm.
ALL GOOD THINGS: If you're one of those folks who just isn't ready to leave the sunscreen, beaches and air conditioners behind, there's still time to savor summer. Tuscany Grill in Middletown is celebrating the end of summer. Enjoy their new signature cocktail the Tuscan End-of-Summer. Here's some of the ingredients (don't want to give away all the secrets): tequila, passion fruit liqueur, lime and grapefruit juice. And of course it's shaken not stirred. The refreshing refreshment is available through the end of the month.