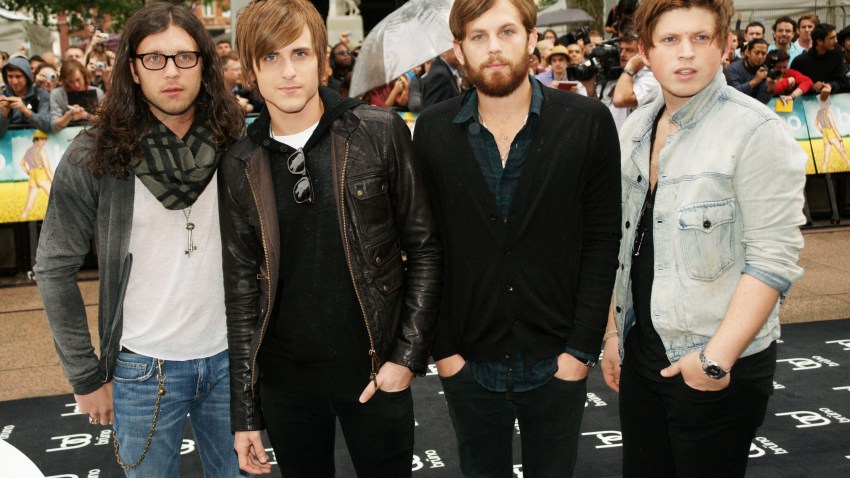 KING Me: By now, you probably can't turn on the radio without hearing, "I've been roaming around..." The Kings of Leon's "Use Somebody" has become one of the top songs in the country. Tonight the brothers (and a cousin) Followill are making a stop in Uncasville at the Mohegan Sun Arena (and we'll be there!). While the band has blown up in the last year, it's no fluke. They've been around for years, and have built quite the following over the course of four critically acclaimed albums. Tickets for tonight's show are $45. 7:30 p.m.
CAJUN, MORE THAN JUST CUISINE: So apparently there is a style of music classified as "Cajun," and there is one band that's at the head of the genre, Grammy winners BeauSoleil. Taking their lead from the traditions of New Orleans jazz, country, blues and more, BeauSoleil avec Michael Doucet has created a one-of-a-kind musical experience. The band has played everywhere from the Grand Ole Opry to the Newport Folk Festival. Tonight, they hit the Infinity Music Hall in Norfolk. Tickets are $30, $35 or $45. 8 p.m.
CASH, BY SOMEONE ELSE: What's better than a pint of Guinness on a lovely late-summer's evening? How about a pint of Guinness on a lovely late-summer's evening while listening to some live music? Enjoy your favorites from the Man in Black (no, not Will Smith), performed by the Dave Foley Band. It's Johnny Cash Night at The Half Door in Hartford. $2 Irish Drafts and the music starts at 9:30pm.