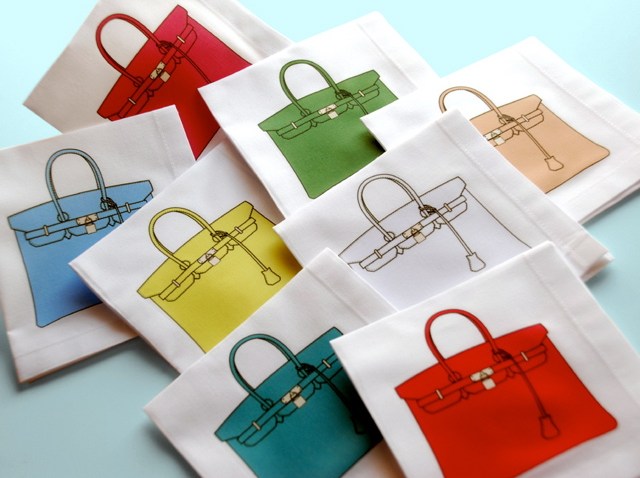 SMALL BITES AND BIRKINS: We had grown up promising ourselves that we'd never be the type of women that obsessed over canapés and cocktails... well that is, until we were introduced to Canadian designer, Avril Loreti's Birkin Cocktail Napkins, embellished with a colorful quirky illustration of the famed Hermès handbag. Now we can't wait to entertain and use that, "Well, at least there's no two-year waiting list to hold that mini quiche, har har har!" joke on our gal pals.
For a pack of 8, the napkins are relatively pricey. But no worries, unlike the Birkin itself, they're totally washable.
BUY IT: Order from Avril Loreti's online shop on Supermarket for $52.