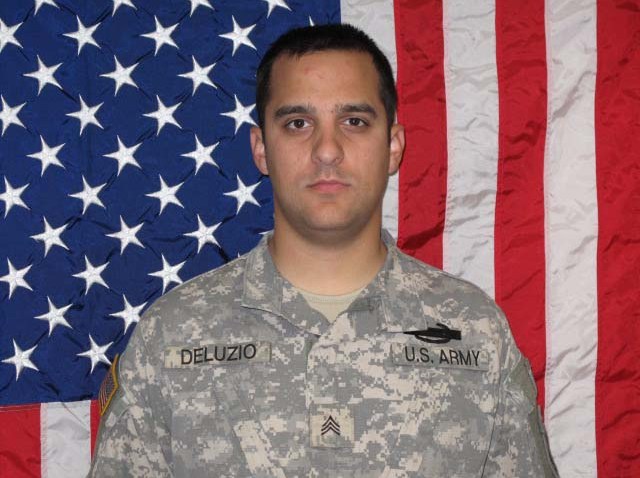 Hundreds of people packed inside St. Paul's Roman Catholic Church in Glastonbury Monday morning to pay their final respects to Sgt. Steven DeLuzio, 25, of Glastonbury.
The flag-draped coffin carrying DeLuzio's body was brought into the church as an honor guard and members of the Patriot Guard held flags to salute the fallen soldier around 11 a.m.
Family and friends were on hand, as well as Gov. M. Jodi Rell and Sen. Joseph Lieberman.
DeLuzio was killed last Sunday when his patrol came under attack in Afghanistan.
DeLuzio's brother Scott, who was serving in Afghanistan in the Connecticut National Guard at the time of his brother's death, gave a eulogy at the funeral.
Sgt. Steven DeLuzio was a member of the Vermont National Guard. He was a star high school hockey player and coached little league in Glastonbury.
Most of the kids he coached attended a wake for DeLuzio Sunday night.
"I feel privileged. It was very special to have him be our coach," said Alice Anderson, the mother of one of his players.
DeLuzio was posthumously awarded the Bronze Star, Purple Heart and the Infantryman's badge.
He was to be buried at Holy Cross Cemetery with military honors Monday afternoon.